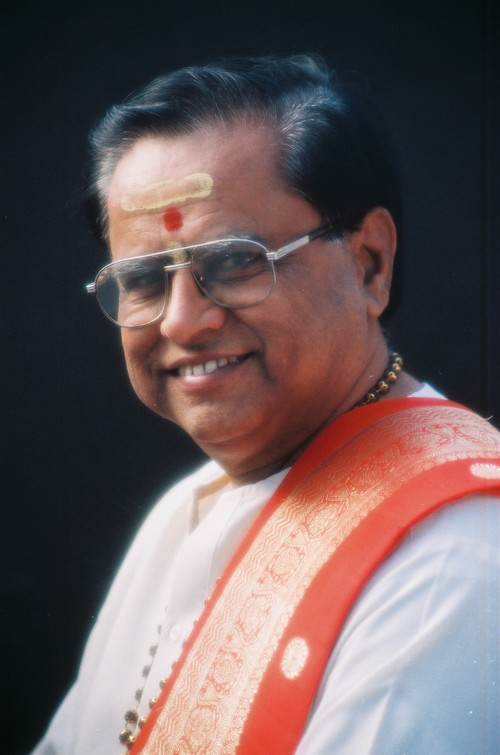 All of us have preconceived notions about artists – be they movie actors, theatre personality or musicians. R.K.Padmanabha, carnatic vocalist and composer, defies being cast into any simple mould of a classical musician that we may have. His accessibility and humble demeanour belie the popularity he enjoys in Karnataka, as both a singer and a teacher. His passion to spread the practice of Carnatic music across the state and all ages, is infectious.
"If one can introduce a grandmother to the joys of appreciating classical music, then her grandchild would simply follow suit." This is Padmanabha's simple philosophy, as he teaches large groups of women, mostly middle-aged to elderly, the finer aspects of classical music so that they are able to appreciate the art form. The "goshti gaanam" – group singing – is a trademark feature of his teaching methodology and he takes pride that students from all age groups and walks of life develop a keen ear for listening.
When I catch up with him, he's just back from a trip to Tanjavur and neighbouring towns all of which have a rich musical history behind them. On the trip, his students and he have performed compositions of the composers, Tyagaraja, Dikshitar and Shyama Sastri (the Carnatic trinity), at temples in each of these towns. It proved to be much more than an educational trip for his students. He has several such projects like this on the anvil, to expose students to the rich traditions of the art beyond the class room.
He wears many hats with effortless ease; whether it's one of being a Carnatic musician, a teacher, a playwright or a social reformer. One of his missions in life, which has been to propagate the work of a great composer-saint, Vadiraja, has culminated in the Vadiraja Kala Bhavana, a memorial in Hulimavu, Bangalore. He's also been the primary mover behind the construction of a tanpura-shaped temple at Rudrapatnam, paid for by public donations, reflecting his love for the fine arts. His dream is to make Rudrapatnam a musical destination in Karnataka, as much as Thanjavur is to Tamil Nadu with its Tiruvaiyaru Tyagaraja festival.
Not content with composing – he has over 80 compositions to his credit – and teaching, R.K.Padmanabha has written a work of fiction, "Anantha naadam" the story of a Carnatic musician who grew up in a (fictitious) village in Karnataka and became a top-notch performer in the field. "I've included a lot of theoretical aspects about classical music in the book. How voice culture is important in the training of a musician, facts about ragas and composers." The protagonist Anantha Shastry leaves his native village and trains under a vidwan in Thanjavur, to establish himself as a front-ranking musician. The book weaves in the themes of widow remarriage, caste-system and other prejudices that have plagued society for generations in the storyline. When I ask him if there are plans to make the book into a play or a movie, he admits that a well-known director in the Kannada film industry has approached him.
R.K.Padmanabha's vision is that music lovers don't remain spectators or mere listeners, but are active participants, and he's charging down the path to making it a reality.