On the 29th of March, I went to
to join the joint Max Mueller Bhavan / Indian National Trust for Art and Cultural Heritage (INTACH) -organized Heritage Walk. Having taken many people around Lalbagh, I wanted to know if there was anything I had missed learning about….here's some of what I saw.
We all met at the 3-billion-year-old (give or take a few hundreds!) sheet rock on which one of Kempe Gowda's towers stands, and marvelled at the range of pre-history to history; we then walked towards the Glass House, where the Lions of the Ashoka Pillar are etched into the glass: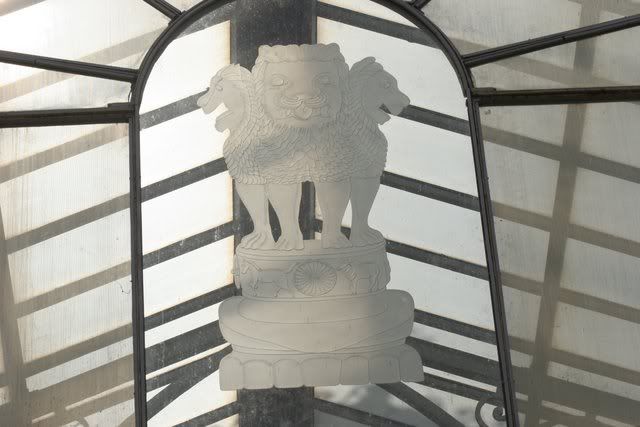 On top of the building was this beautiful weather vane: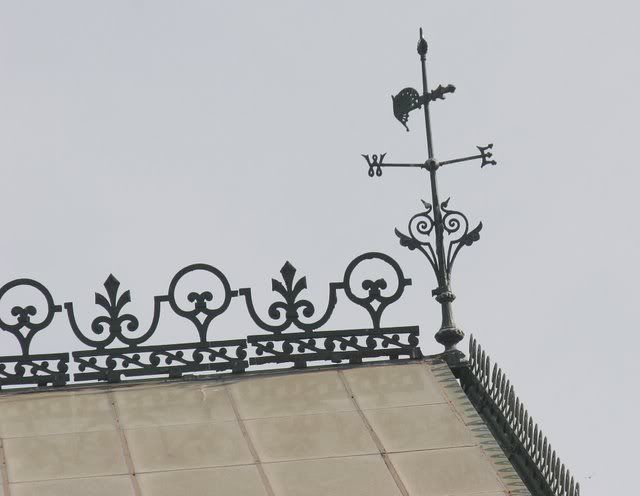 The artist, Suresh Jayaram, whose creation of the unique art gallery, One Shanthi Road, I have written about in Citizen Matters, was one of the guides. With him was Mr Krishanama Raju, Senior Conservator, Lalbagh.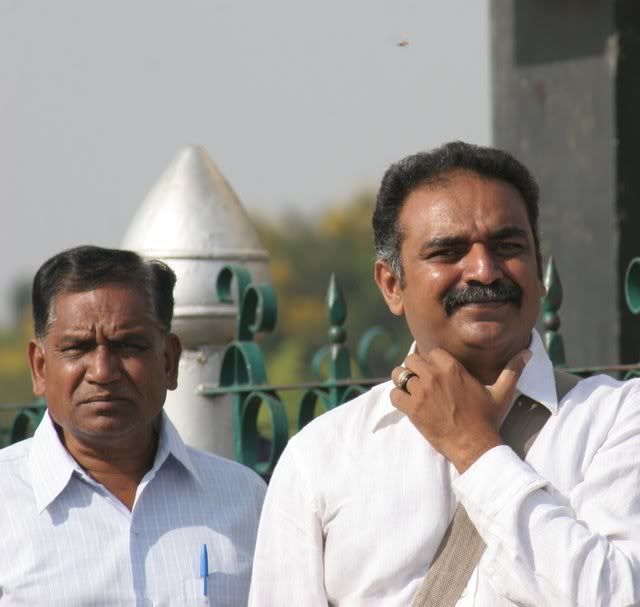 Here's a three-in-one heritage site view: you are looking through the Glass House to the lovely old fountain, and behind it, the Bandstand.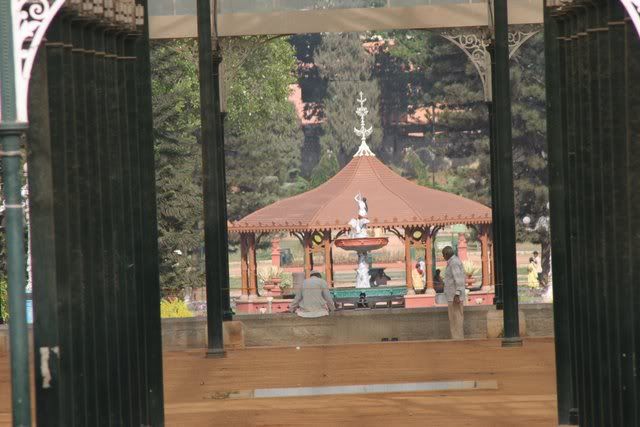 The pillars in the Glass House bear the stamp of the Scots iron foundry that made the pillars: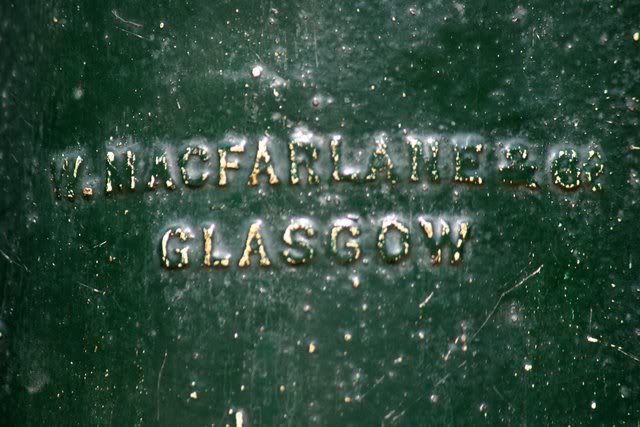 Here's one of the conservatories, Nanjappa Hall: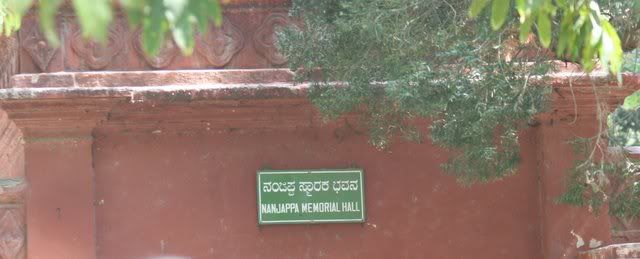 It's difficult to believe, but this ornate structure was a watchman's tower!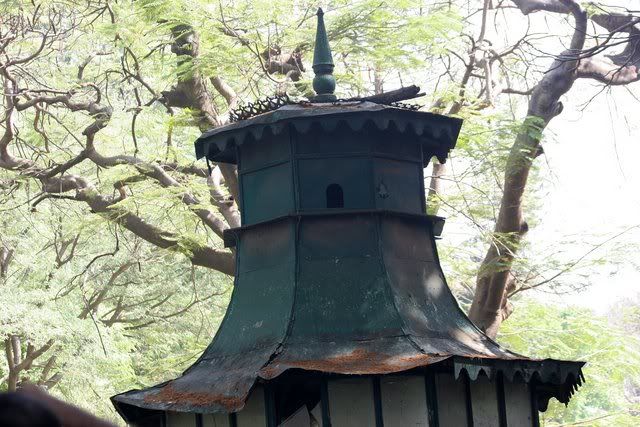 This building, designed like a Greek temple was a lecture hall in the British days:
The statue of Jaya Chamarendra Wodeyar is so beautifully executed in its detail…just look at the netting behind the saddle!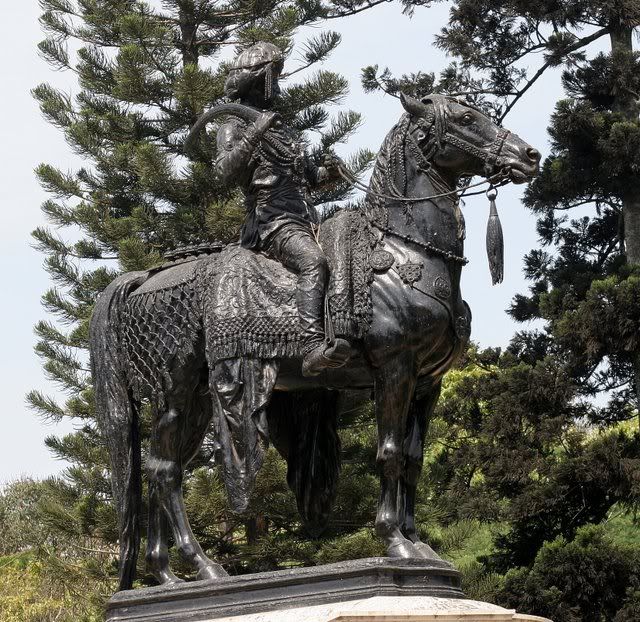 Under the statue, on one side, is the figure of Justice:
And on the other, the figure representing Knowledge:
It turned out, after all, that I did know more than I realized about the one of two major public gardens of my city. And…I don't concentrate on just heritage, or history, or trees, or birds, during my walk…everything that catches my eye is interesting to me, and so, to my fellow-walkers!
At the end of the walk, I rushed out of the West Gate to catch this lovely signboard :
Where else would you find "anything" advertised at "reasonable rates"? This darshini has been one where we have had many a snack and coffee….
For all my other posts about Lalbagh, you can
…providing you have patience and leisure to go through them all!