The well-known wildlife photographer, Sudhir Shivaram (you can visit his photosite at
http://www.thejunglelook.com
and see his varied images)
gave a presentation-cum-workshop on the various aspects of digital photography, at the Canon Retail Lounge at Brigade Towers on Brigade Road, on Sunday, 18th February 2009.
Here's the Canon Lounge: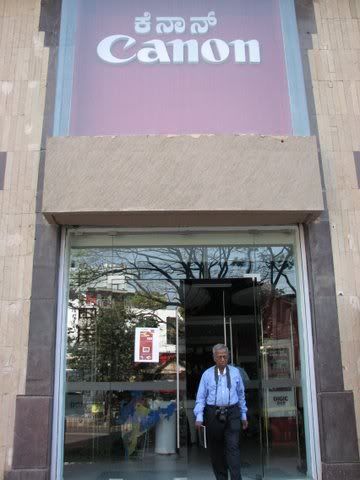 Here's Sudhir, giving his presentation:
The audience consisted of a mixture of wildlife lovers and photographers!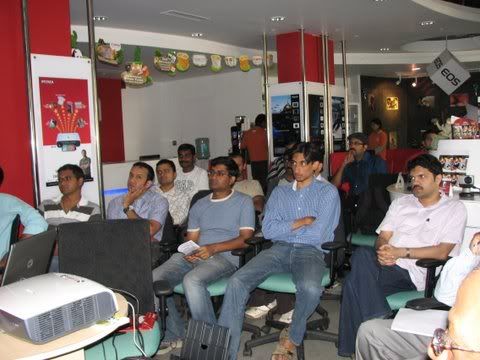 They were very appreciative about Sudhir's presentation, and said that they found him very approachable.
This is part of Canon's ongoing initiative to engage the public in all aspects of digital photography. For more details on this, visit
http://www.canon.co.in/CanonInNews.asp?work=details&NEWS_ID=173&News=press
⊕