We've been moaning about the India Coffee House on M G Road shutting down soon, but when I went for the INTACH-organized Heritage walk on Avenue Road, I was astonished by the site of a van vending coffee and snacks to several people, early in the morning! Apparently it's there every weekend morning, I am not sure if it's also there on weekdays:
Support Citizen Matters - independent, Reader-funded media that covers your city like no other.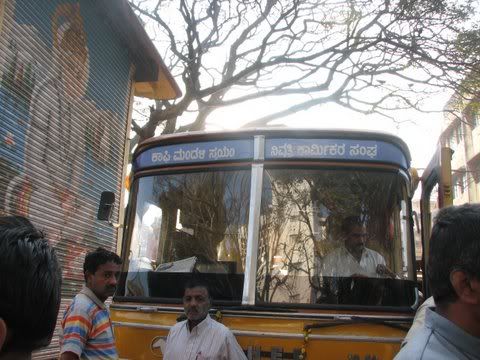 The van is run by the "Coffee Mandali" or Coffee Board…five rupees gets one a china cup of piping hot coffee!
Here are several people jostling (as usual, Bangaloreans seem never to have heard of the word "queue") for their morning cuppa…
It was a great way to begin a Heritage walk…with coffee from an institution that belongs to times gone by….! ⊕