We were participating the Bangalore Bird Race, and had gone to Madivala Lake right at the end to see what water birds we could spot; but a "kite" (not a Black or Brahminy Kite!) caught my eye….
---
Reliable, useful journalism needs your support.
Over 600 readers have donated over the years, to make articles like this one possible. We need your support to help Citizen Matters sustain and grow. Please do contribute today. Donate now
---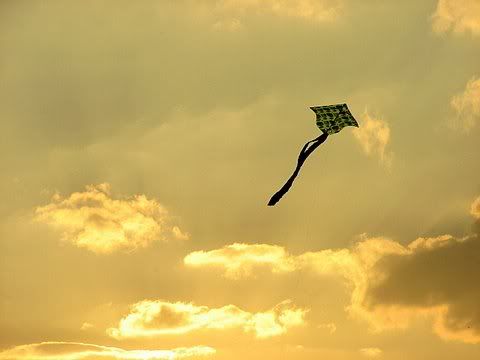 The backlit kite, soaring above everyday cares, while yet tethered to the ground, against the liquid gold of the evening sky, seemed a metaphor for all of us in this city…we are tied down to our commitments and our various problems, but once in a while, we can fly above them and enjoy our place in the sun….
And it was lovely to see that pastimes like kite-flying still seem to thrive in a city where TV sets and video games seem sometimes seem to rule! ⊕