Here's the first beauty which you can spot, if you are lucky, just inside the West Gate of Lalbagh:
---
Reliable, useful journalism needs your support.
Over 600 readers have donated over the years, to make articles like this one possible. We need your support to help Citizen Matters sustain and grow. Please do contribute today. Donate now
---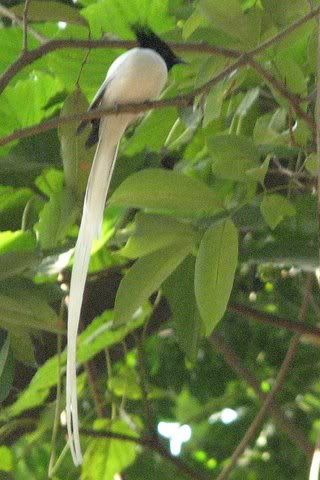 That's the Asian Paradise Flycatcher, one of the more spectacular birds to be found in the city! You can see the wiki entry about it here .
The other beauty is something that is blooming right now near the Bandstand, near the Deputy Directorate of Horticulture building. It is the Philippine Jade Vine: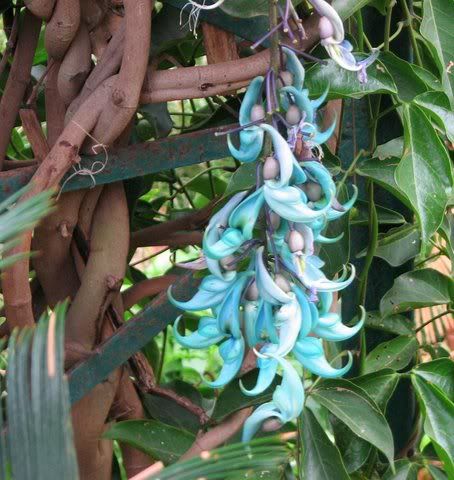 That is the true, and unusually beautiful, colour of the flowers!
Here's the board giving the scientific name: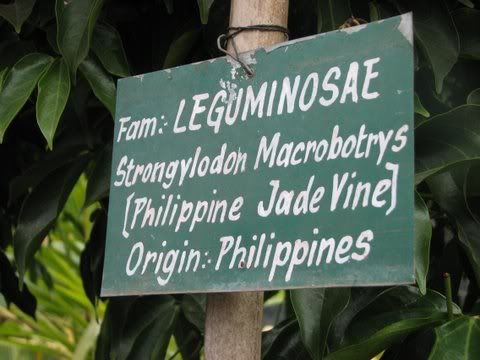 Do try and catch them now! ⊕