Here's the first beauty which you can spot, if you are lucky, just inside the West Gate of Lalbagh: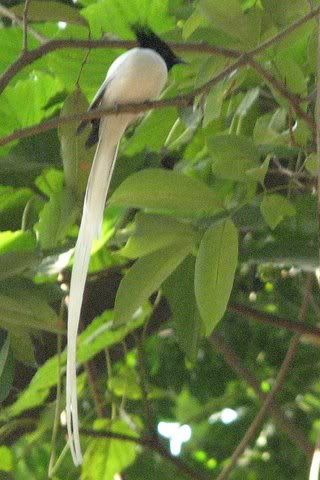 That's the Asian Paradise Flycatcher, one of the more spectacular birds to be found in the city! You can see the wiki entry about it here .
The other beauty is something that is blooming right now near the Bandstand, near the Deputy Directorate of Horticulture building. It is the Philippine Jade Vine: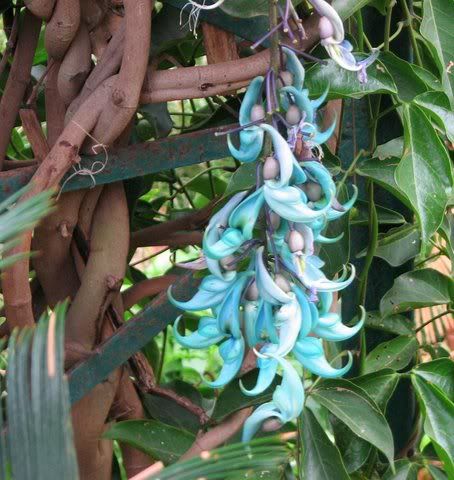 That is the true, and unusually beautiful, colour of the flowers!
Here's the board giving the scientific name: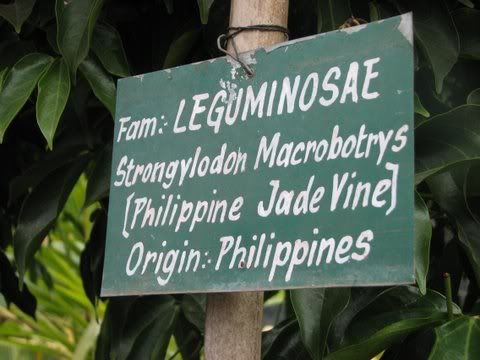 Do try and catch them now! ⊕