The 919 km cycling trip across the Nilgiris, the Tour Of Nilgiris event got off to a flying start early this morning.
Support Citizen Matters - independent, Reader-funded media that covers your city like no other.
In the mist, some of the organizers held the flag aloft: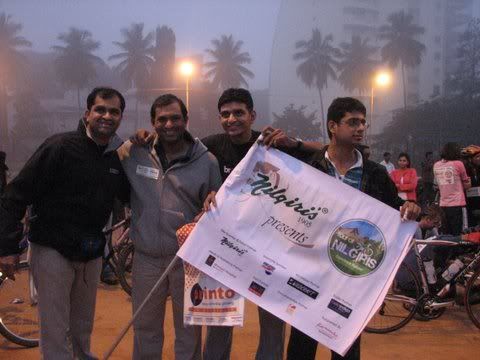 And then that flag was used to start off the trip: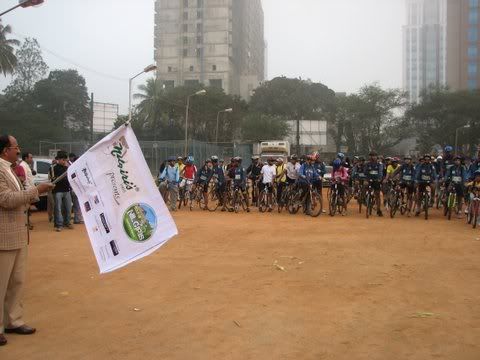 The cyclists set off to cheering and applause from the gathered crowd…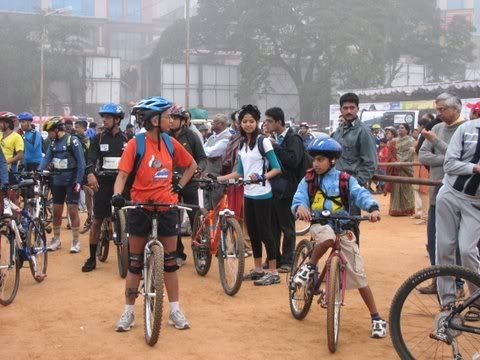 Here's Sukhdev, the youngest rider (he is riding under medical supervision), with his family: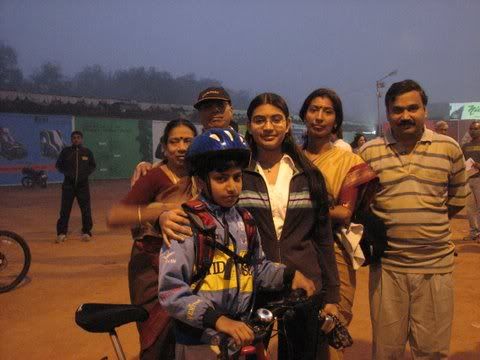 The message these riders are carrying is that cycling is a great way to get from A to B, no matter what the distance between A and B may be!
For more pictures click here
Let's hope this Bangalore initiative becomes a big annual event…. ⊕