My friend Sravana Dasary posted this:
---
Reliable, useful journalism needs your support.
Over 600 readers have donated over the years, to make articles like this one possible. We need your support to help Citizen Matters sustain and grow. Please do contribute today. Donate now
---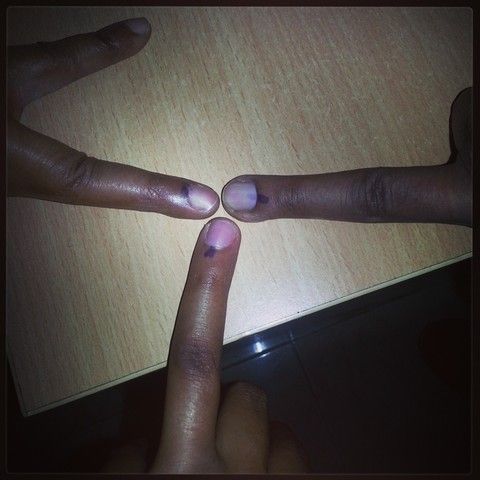 That's a great way to document the fact that her family's voted!
Each of us needs to vote, to take an active part in our own governance…to ensure that the nasties and the goons don't reign over us.
So…what does YOUR finger say? Have you voted? I hope you have!
⊕