Disney Bakery in BTM Layout is one of the many immensely popular "Bun" joints…where one can get an inexpensive bun with a variety of stuffings, along with coffee or tea, for a filling and quite wholesome meal-on-the-go.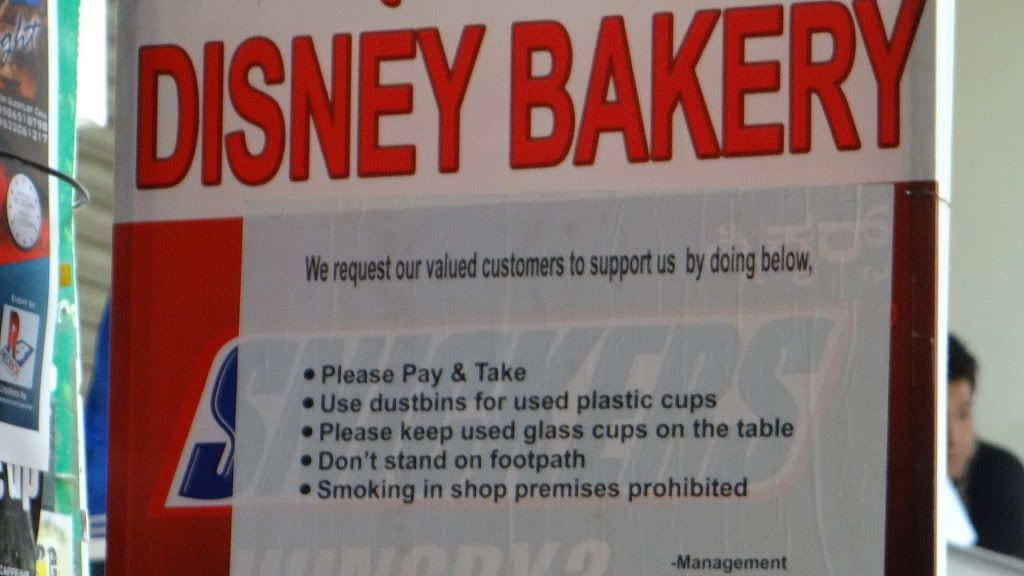 Here's one of the staff, giving me a friendly wave: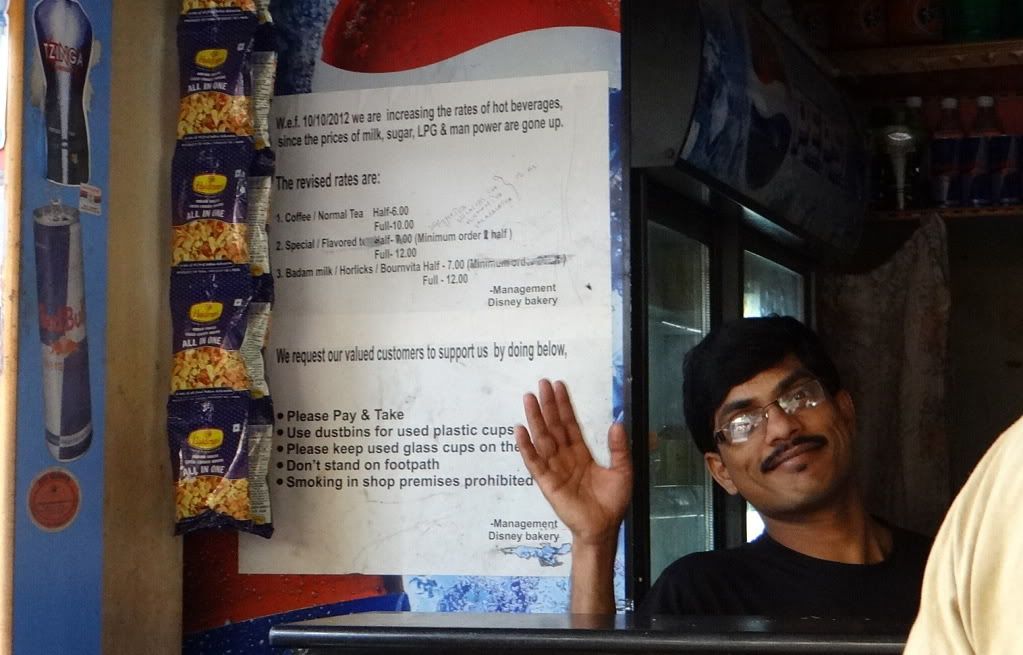 Here are the two parts of the eatery: the beverages part:
and the edibles part: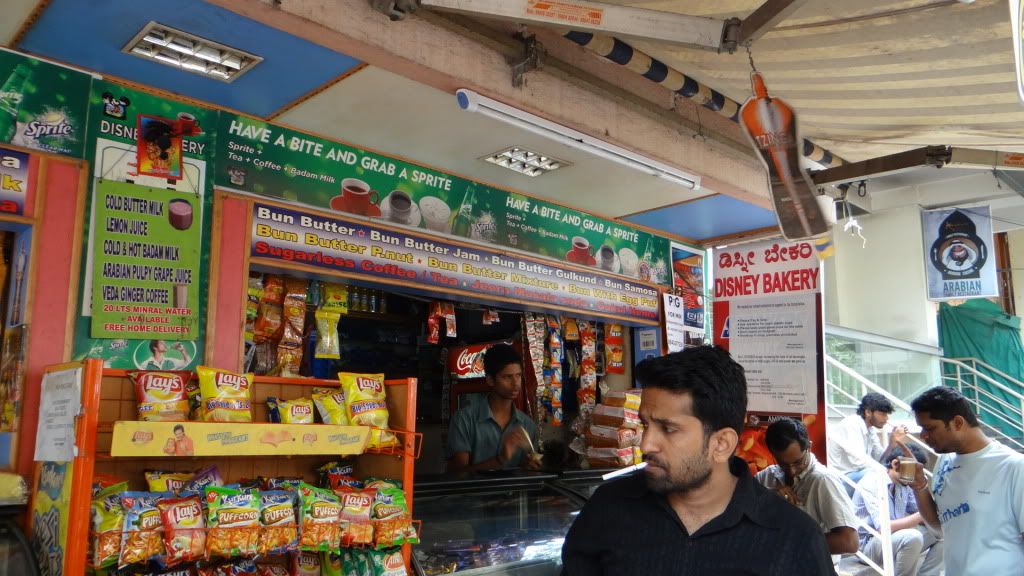 Here's their most popular bun…bun-butter-congress (peanuts are called congress here!), along with a lemon tea and a chai:
Masala sandwiches and other items are brought in by vans: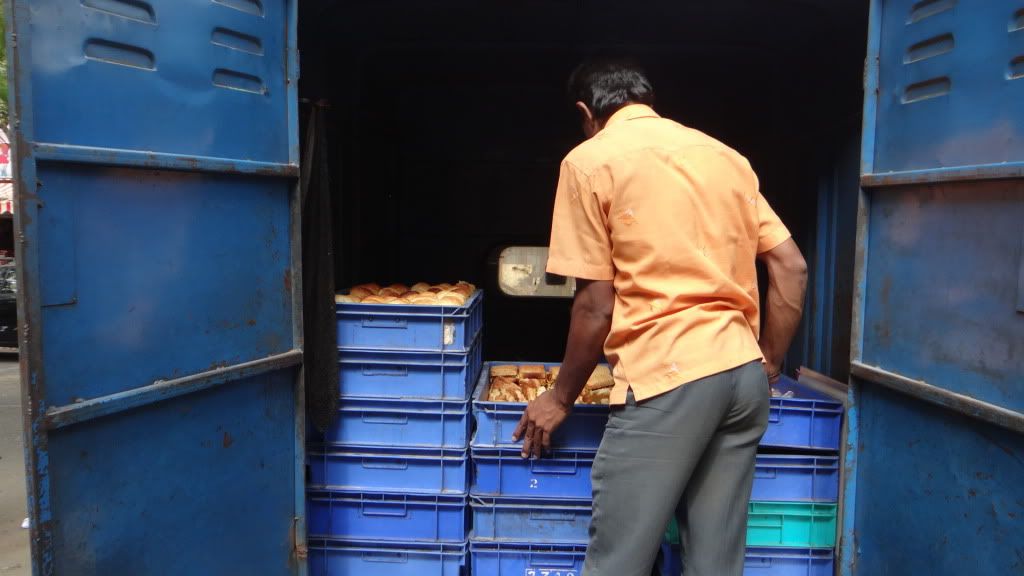 Rules about smoking and disposal of waste are clearly posted…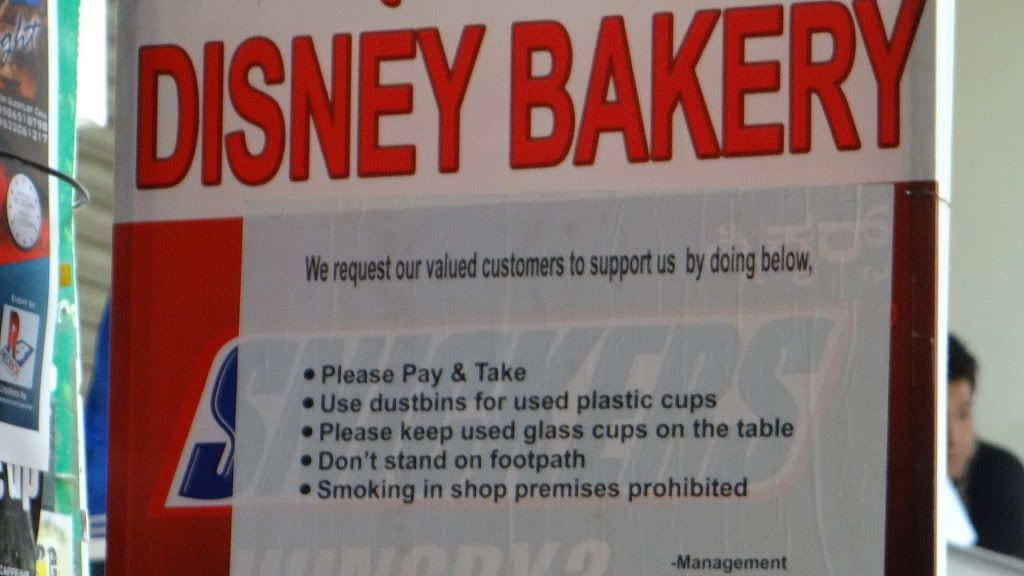 Instead of the old, slowly-burning coir rope, matches are provided for smokers:
But alas, the rules are broken more than they are observed!
It's the cigarette smoke that makes such bakeries off-limits for people like me…if only we could ban smoking as well as littering and plastic trash!
⊕