Going around, visiting my friends and also checking out the condition of lakes, I got some images I'd like to share with you.
One of my friends, Hema, has a simple "golu" this time, without the kalasha that would make it mandatory for her to stay home all the nine days and offer worship: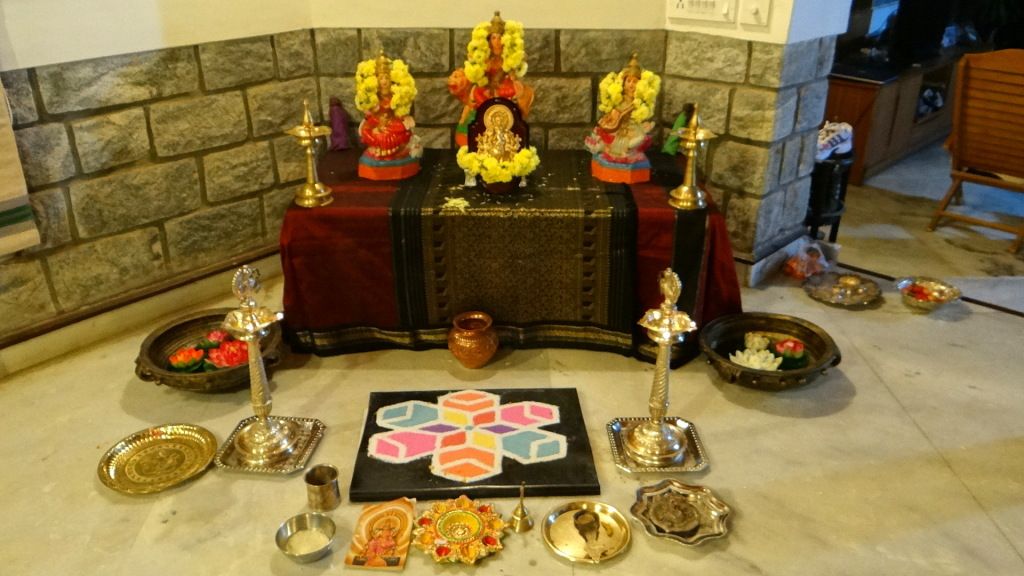 Here she is, contemplating it:
Here's the rangoli she's done for it: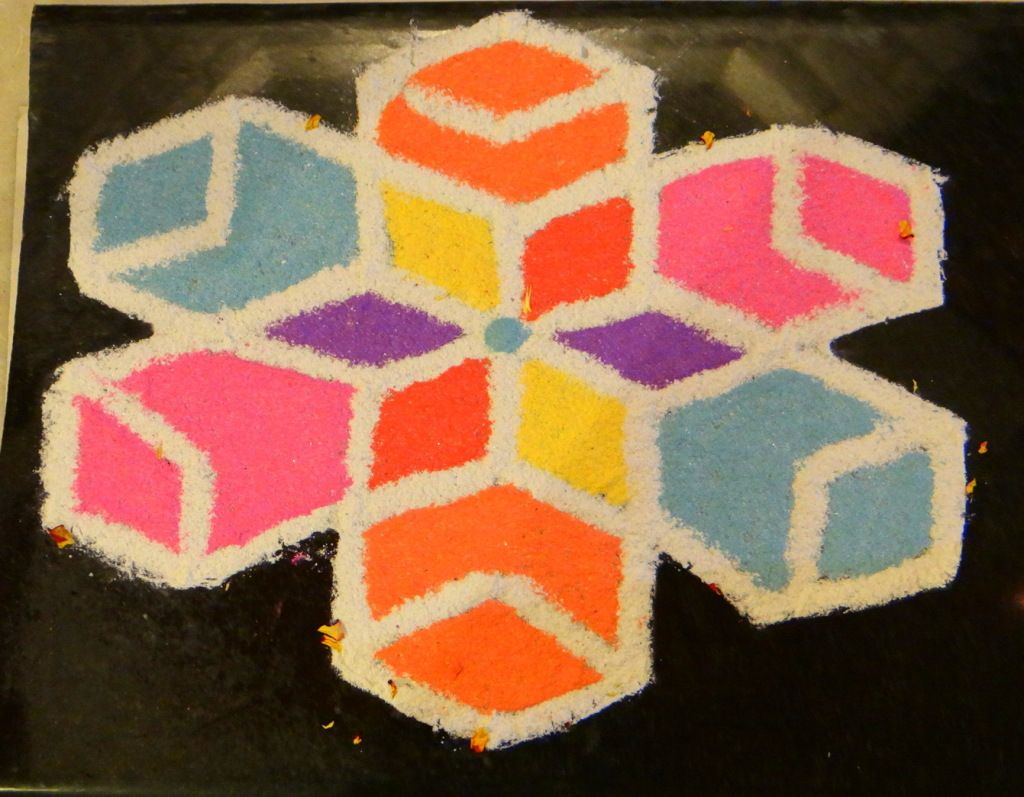 and the decorated plate for it:
Another of my friends, Arun, helped his mother set up a traditional golu, with the village next to the steps, and all the dolls on them, being symbolic of the universe that the Goddess rules: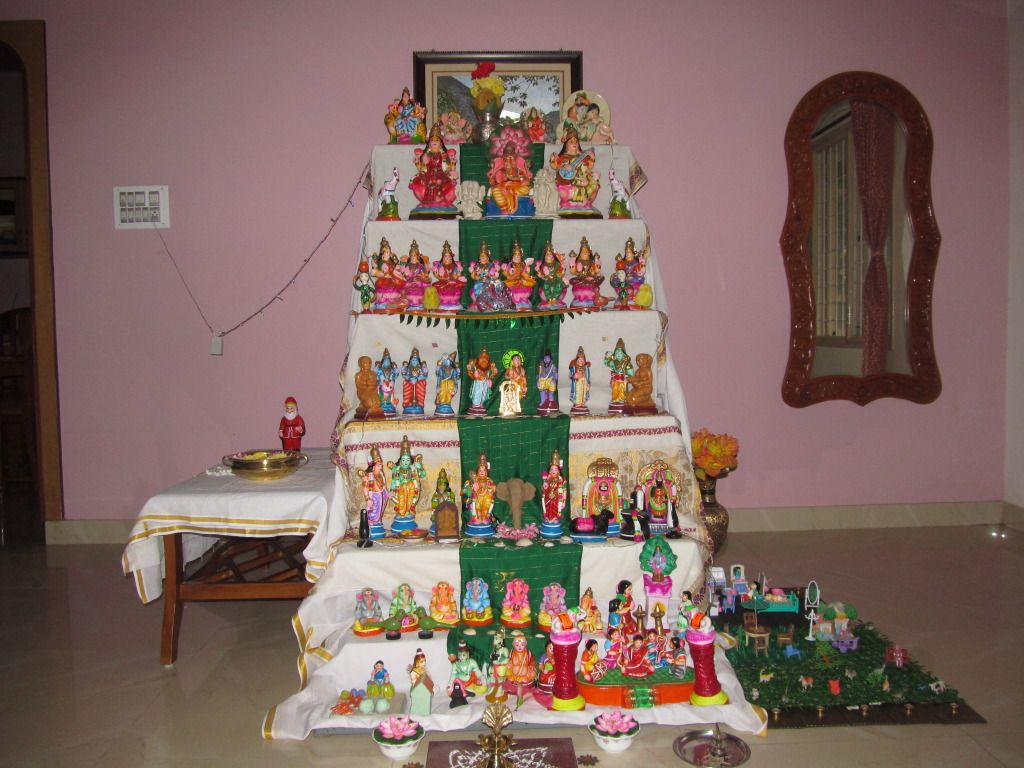 Near Konanakunte Lake, I saw this Pujo pandal:
The images had their faces covered, and would have been uncovered today (Shashti Day):
Already, trade and commerce had begun, with a little girl selling mud lamps:
My friend Mythreyi has dolls that are over 20 years old:
But when I went to visit my friend Nandini's home, I found that her daughter, Priya, and her talented grandchildren, Meghna and Shashank, had gone a great job.
The vertical screen was also beautifully done: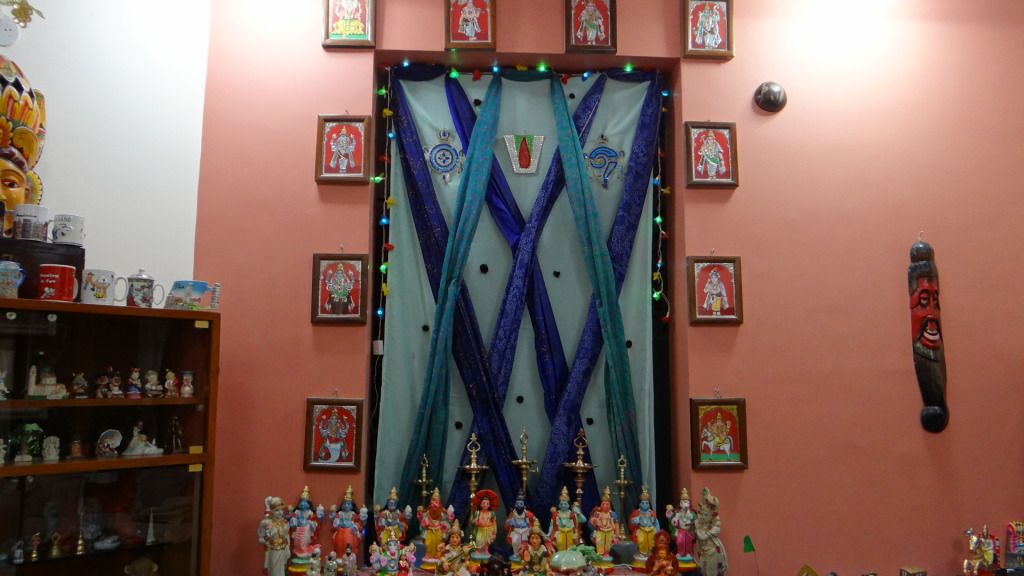 However, what totally enraptured me was…Bangalore in the golu!
You can see the centre of our city, with the Metro, the Indoor Stadium, U B City, Utility Building, and the trees which still stand….
Here, have a better view of the Sheshadri Memorial Library and the High Court….a Universe in a doll's world!
I enjoy visiting golus and sharing them with everyone!
⊕