This Sunday, I went with my friends on a nature trail in the Bannerghatta Zoo area, and while there, we watched the camp elephants….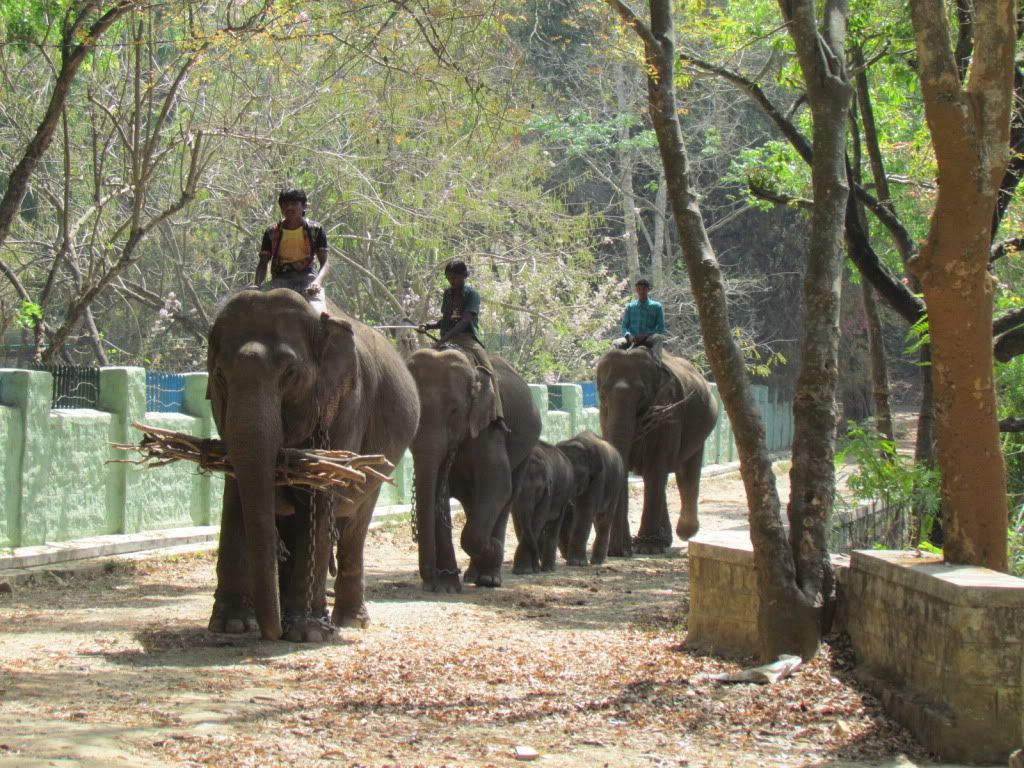 The females and their calves were going into the rear gate of the Zoo, but before that, the two calves had a great time, play-wrestling with each other…and we were delighted to watch!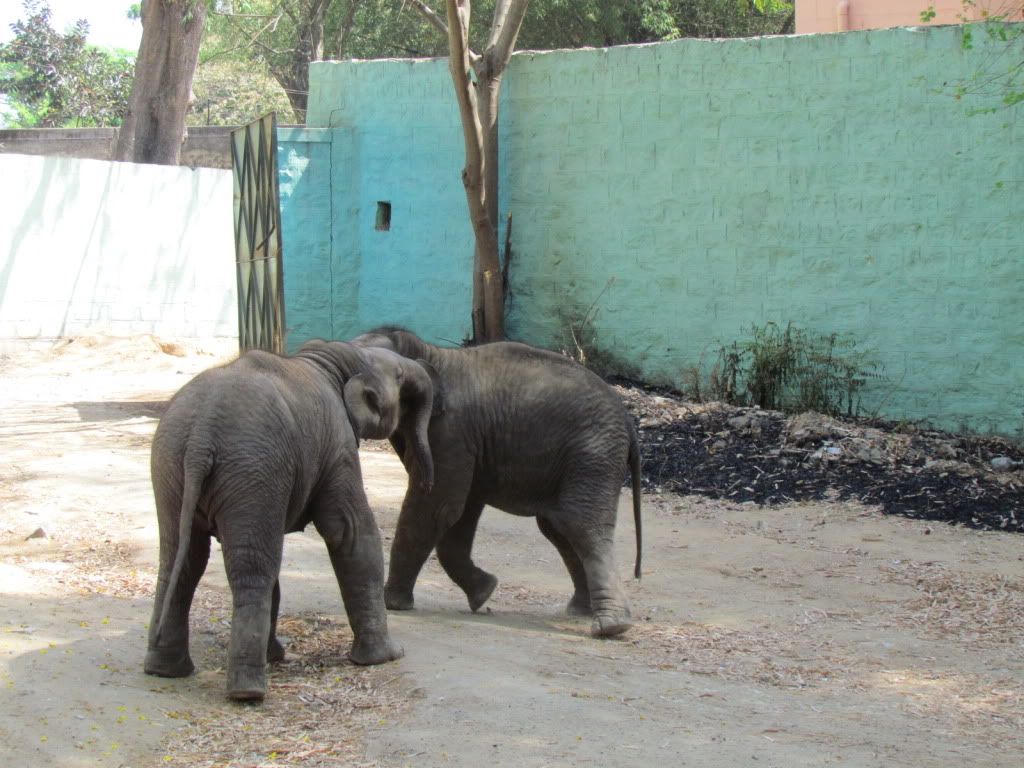 Earlier, we had seen the lone tusker, too…and kept the wall of the JLR Hill View Restaurant safely between us and the animal…tuskers are notoriously unpredictable animals!
It was wonderful to watch the two baby elephants…and one of them came up to my friend, and when he realized she was not going to give him any food, he just bumped into her and pushed her over! Here she is, unfazed, photographing him after her unexpected "sit down"….
We went to look at birds and insects and butterflies…but we had such fun with mammals!
⊕