---
Reliable, useful journalism needs your support.
Over 600 readers have donated over the years, to make articles like this one possible. We need your support to help Citizen Matters sustain and grow. Please do contribute today. Donate now
---
I've always been interested in Origami….
so I attended the Origam workshop at
I found that the teacher, Krishna Panyam, was someone I had met earlier, on the bus tour of the lakes of Bangalore
Here's one of the pieces that Krishna made:
More photos can be seen on my FB album, if you
(you need a Facebook account).
Here is Krishna, starting the workshop: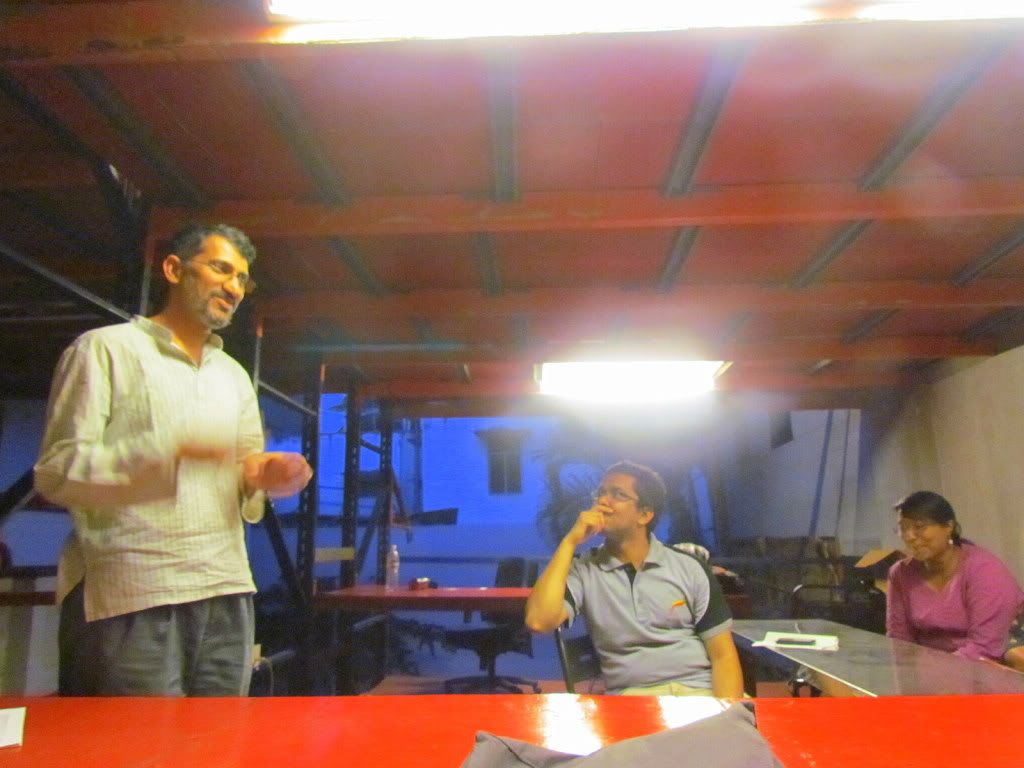 Here are some samples of his work: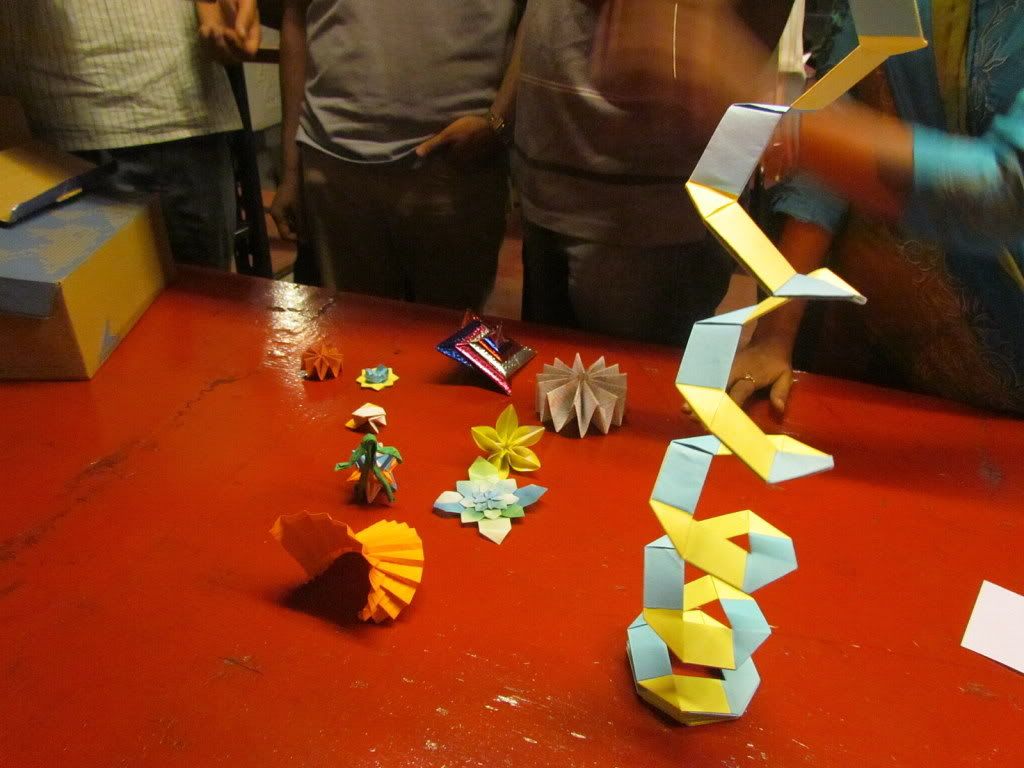 Here's a sample of (very difficult) curved origami: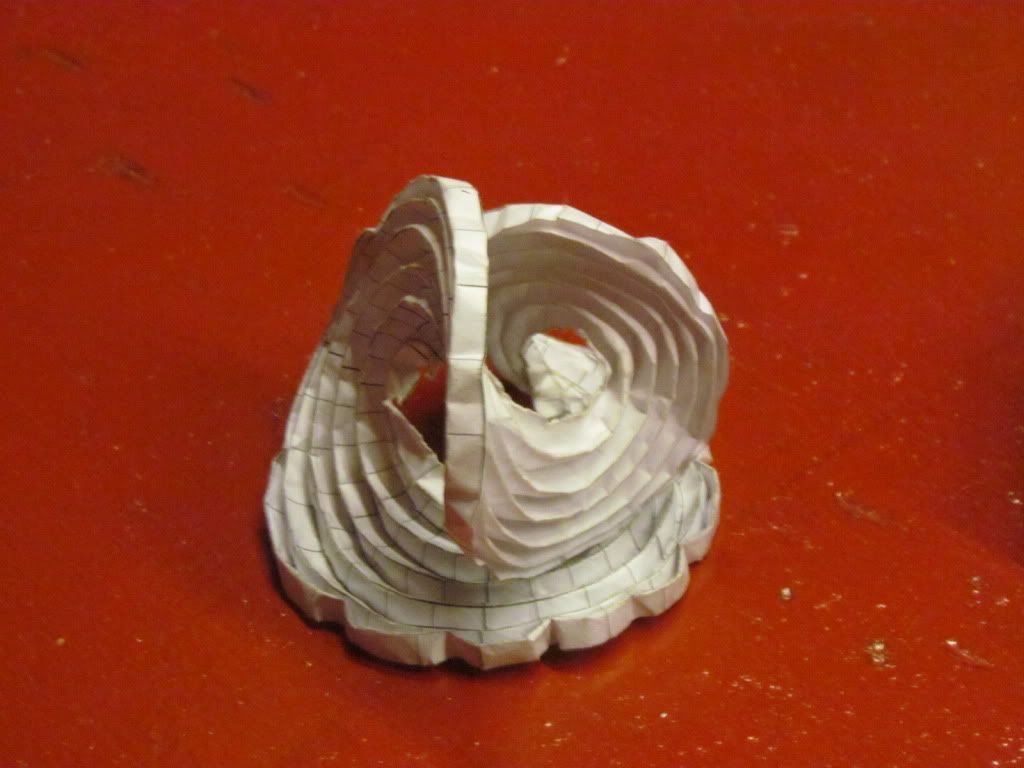 For more pictures, visit
Krishna Panyam's Facebook album, click here
Wonderful….I enjoyed myself very much, as did all of us.
⊕