I agree that a certain latitude can be given in cars' number plates, but surely, like in the instance here: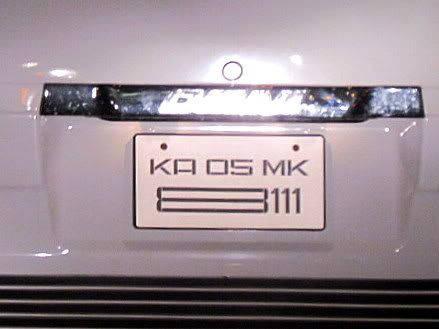 When the licence no. can be misinterpreted and misread, it must be illegal?
I think we need guidelines clearly spelt out by the Bangalore Traffic Police, about what is permissible in number plates.
⊕