I was much struck by two scenes today.
One was at Lalbagh, where I went to see the Republic Day Flower Show.
Lalbagh has been, for quite some time now, a "plastic-free" zone. Alas, the plastic-free remains within inverted commas, as the very stalls and shops put up in Lalbagh, to celebrate flowers and greenery, generate an immense amount of trash, which visitors and stall-holders alike leave strewn on the ground, with no thought of how it is to be managed or removed. The amount of waste and plastic trash that I saw today was staggering.
In J P Nagar 3rd Phase, I saw this tipper auto, dumping its waste into a compactor truck: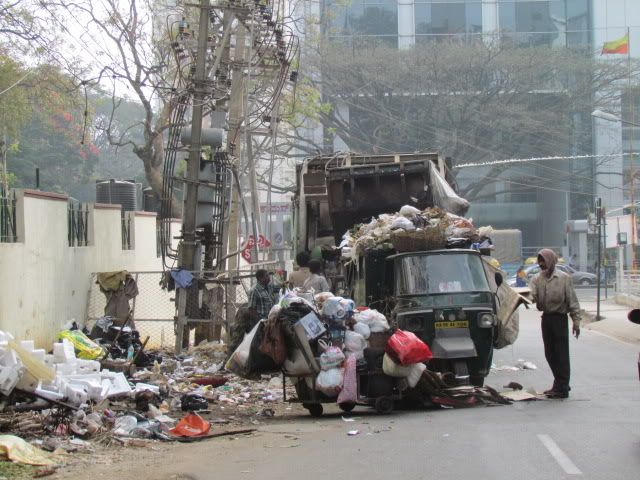 I have been to see the horrific, stinking landfills that this kind of unsegregated garbage winds up in, poisoning the entire environment
When are we going to stop feeling that "out of sight is out of mind", and start worrying about our dreadful habits of cleanliness and hygiene?
⊕