Is it OK to "decorate" one's car in this fashion?
---
Reliable, useful journalism needs your support.
Over 600 readers have donated over the years, to make articles like this one possible. We need your support to help Citizen Matters sustain and grow. Please do contribute today. Donate now
---

It's all very well to decorate one's car with the symbols of one's faith: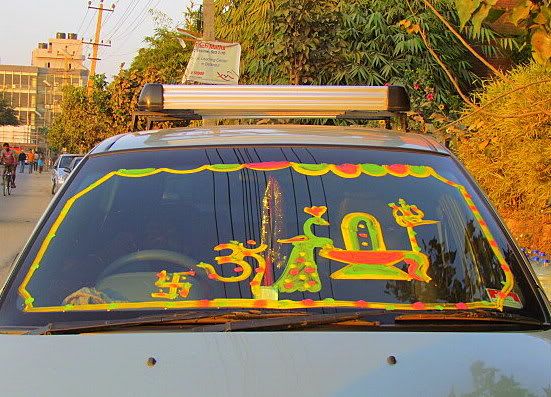 But this seems to leave, quite literally, a very small window of vision for the driver, and almost none at all for the passenger in front.
Are such "windshield decorations" legal? More important, are they safe?
⊕