Is it OK to "decorate" one's car in this fashion?

It's all very well to decorate one's car with the symbols of one's faith: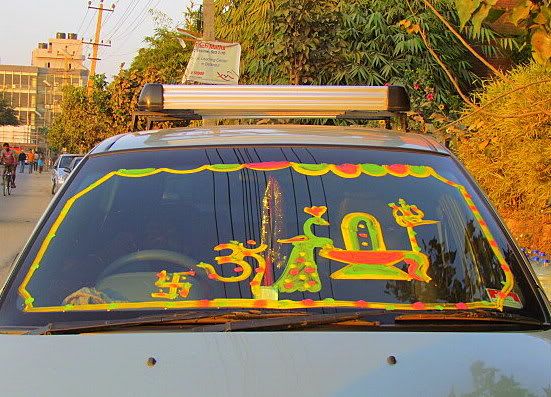 But this seems to leave, quite literally, a very small window of vision for the driver, and almost none at all for the passenger in front.
Are such "windshield decorations" legal? More important, are they safe?
⊕