---
Reliable, useful journalism needs your support.
Over 600 readers have donated over the years, to make articles like this one possible. We need your support to help Citizen Matters sustain and grow. Please do contribute today. Donate now
---
Intriguing claims…
I got this leaflet with the newspaper a day or two ago (I think the reason why newspapers are delivered late is because the newsagents need time to insert all the various leaflets into each copy!)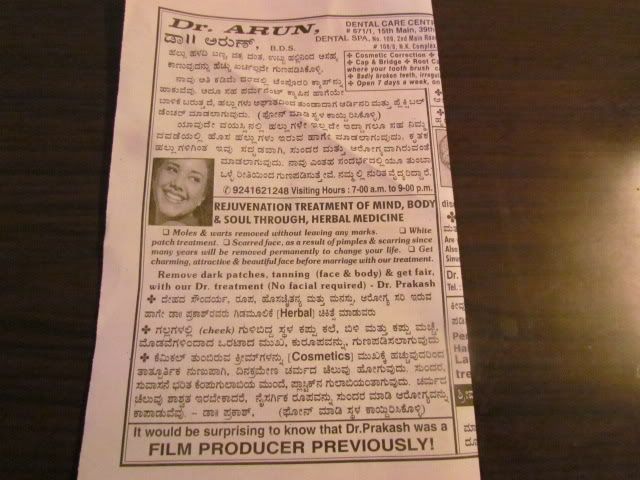 At the top, it talks about Dr Arun, B D S, who runs a dental clinic, but midway through, he mysteriously turns into Dr Prakash who can carry out "rejuvenation treatment of mind, body and soul through herbal medicine".
The clincher, and the point that will drive us immediately to consult this person is, of course, that he was a Film Producer earlier! What better qualifications could a doctor need?
⊕