Support Citizen Matters - independent, Reader-funded media that covers your city like no other.
The discounts are getting really incredible these days…a few days before the festival of Deepavali, I saw this near Yelahanka: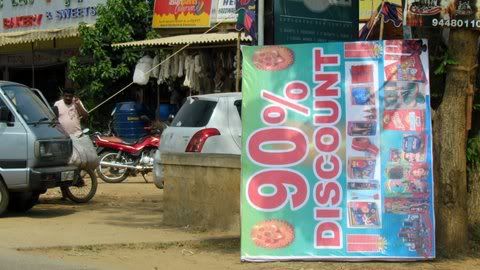 A friend suggested that the board was on its side because the discount was heavy!
How much more will vendors offer to the gullible public to pull them in? And who are the people who believe that anyone will sell something commercially at a 90% discount?
⊕