Where does "kolam" or "rangoli" fit in? Art? Tradition? Culture? Hospitality?
…All of the above it seems to me!
Here's a lovely rangoli in front of my friend Alamelu Ramaswamy's home: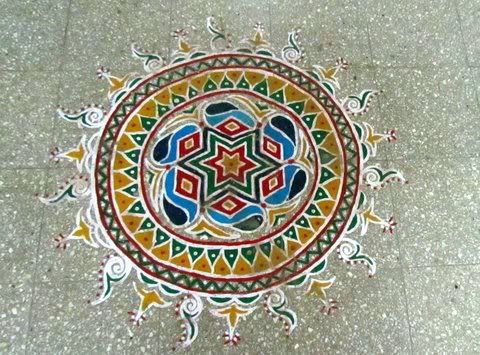 It's such lovely patterns that invited the passerby to enter, and feel at home…
Rangoli is one of the traditions that I love.
⊕