---
Reliable, useful journalism needs your support.
Over 600 readers have donated over the years, to make articles like this one possible. We need your support to help Citizen Matters sustain and grow. Please do contribute today. Donate now
---
Where does "kolam" or "rangoli" fit in? Art? Tradition? Culture? Hospitality?
…All of the above it seems to me!
Here's a lovely rangoli in front of my friend Alamelu Ramaswamy's home: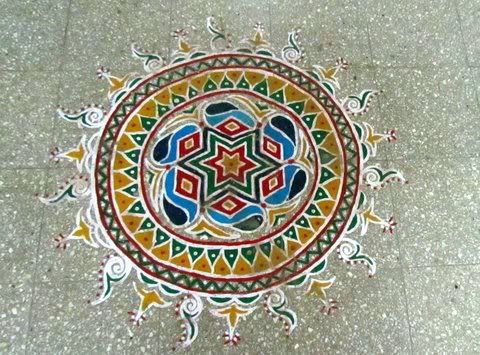 It's such lovely patterns that invited the passerby to enter, and feel at home…
Rangoli is one of the traditions that I love.
⊕