As you turn in at Anand Rao Circle, the name of a camera shop, that's frequented by most of the photography community in Bangalore, comes into view:
Jayesh Patel, the proprietor, had a shop in Chickpet, and opened this new outlet in Anand Rao Circle a while ago. Here's the shop facade at Brigade Plaza:
Inside, especially on Saturdays, it's a scene of hectic activity, as photographic equipment is bought, and sold, in large quantities.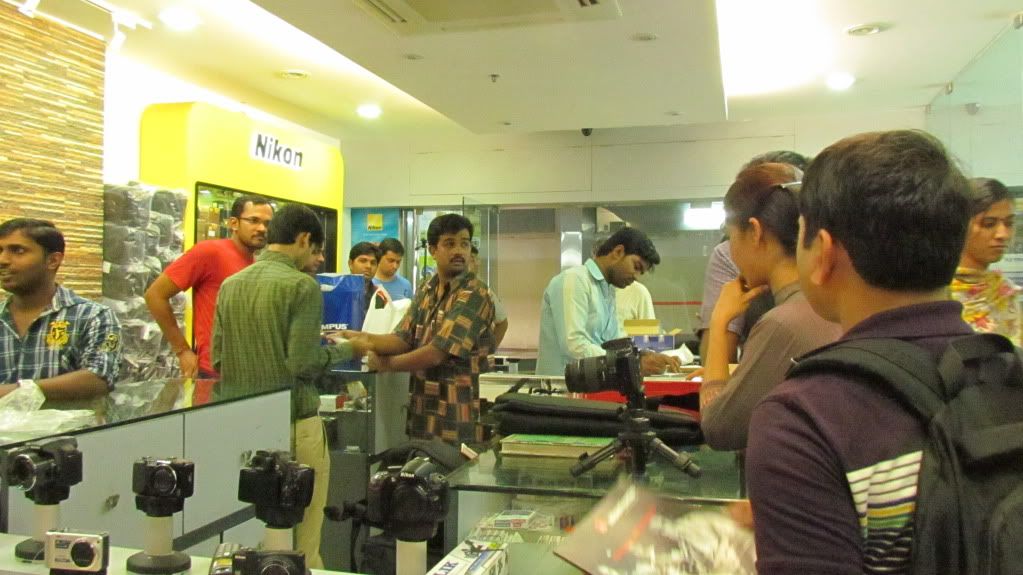 Jayesh is very knowledgeable about cameras, and I have found his word to be his bond. He has always offered cameras and associated equipment at very competitive prices. Here he is, talking "Camerese" to a prospective customer: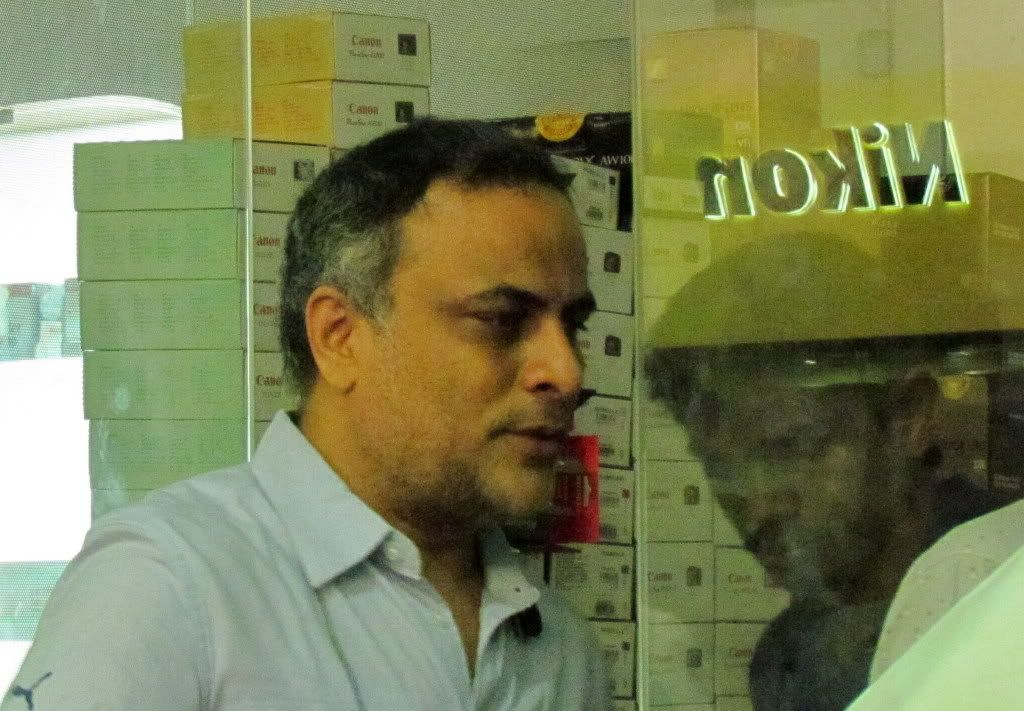 Jayesh now has several competent and courteous assistants to help him, and is shortly opening a new store at Koramangala, too. Discerning buyers of photographic equipment will now find it even easier to access this camera store, which has been a part of the Bangalore scene for quite a while now!
⊕