We (Bhavita, Kannan and I…the smallest group I've gone on, in a long time!) were returning from Nandi Hills when the sight of this
---
Reliable, useful journalism needs your support.
Over 600 readers have donated over the years, to make articles like this one possible. We need your support to help Citizen Matters sustain and grow. Please do contribute today. Donate now
---
brought us to a screeching halt.
What a beauty! Luckily, it had not been flattened by traffic on the other side of the road, and was already on our side. It goose-stepped, or should I say, chameleon-stepped, into the grass verge. Watch this video, the progress of the reptile is funny, to say the least!
Here it is, closer to the grass verge:
It then climbed on to a rock: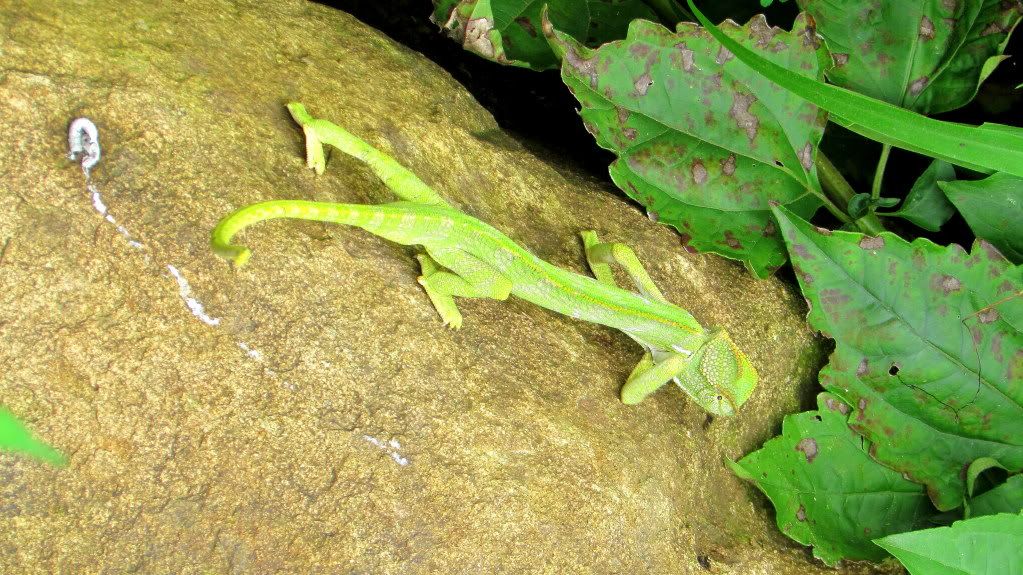 And disappeared into the shelter of the leaves and greenery:
From there, we could see its moving cone of an eye peeping out at us, as if to ask, "Have you people still not gone?"
⊕