One of the lizards that we often see around is the Peninsular Rock Agama…and around this time, as the male takes on its breeding colours, it can be a beautiful thing to see.
Here's one specimen, which was perched, totally immobile, atop a cut-down tree-trunk on Bannerghatta Road:
As it spotted some insect, the reptile was off in an incredible flash of speed, on to the ground below: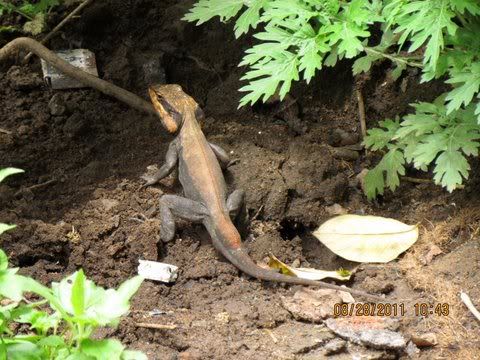 The scientific name for this lizard is Psammophilus dorsalis. Tje female's camouflage is so good that she often cannot be spotted on the rocks!
for the Wiki on this lovely creature, that eats a lot of pests for us.
tiny_mce_marker ⊕