There seems to be a little confusion as to which day JanmAshtami (the eight day of the lunar calendar, which, in this month, marks the birthday of Krishna) falls. Yesterday at my friend's home, I was told it was yesterday. Today, when I visited my friends Hema and Ganu, she had just lit the lamp and made the little "foot marks" of the baby Krishna: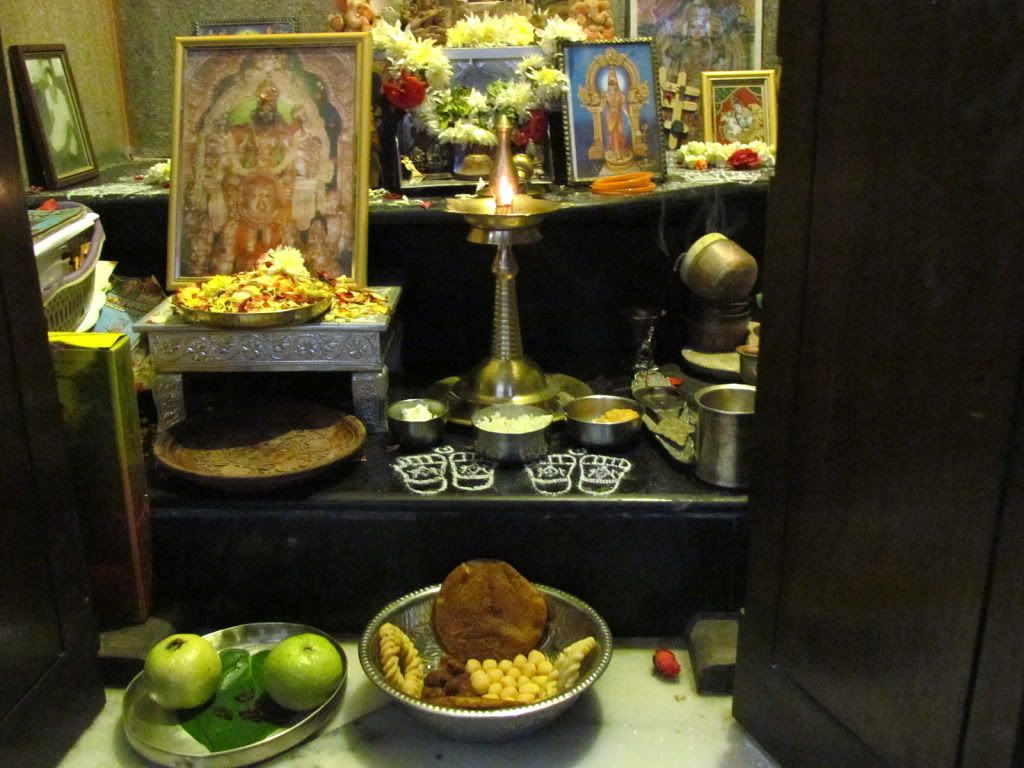 So I offered geetAnjali…I sat and sang "sri krishNam bhaja mAnasa sathatham" in Todi, a majestic kriti, and then "maNi nUpura dhAri" by OotthukkAdu in nIlAmbari…and she lit the karpoora Arathi: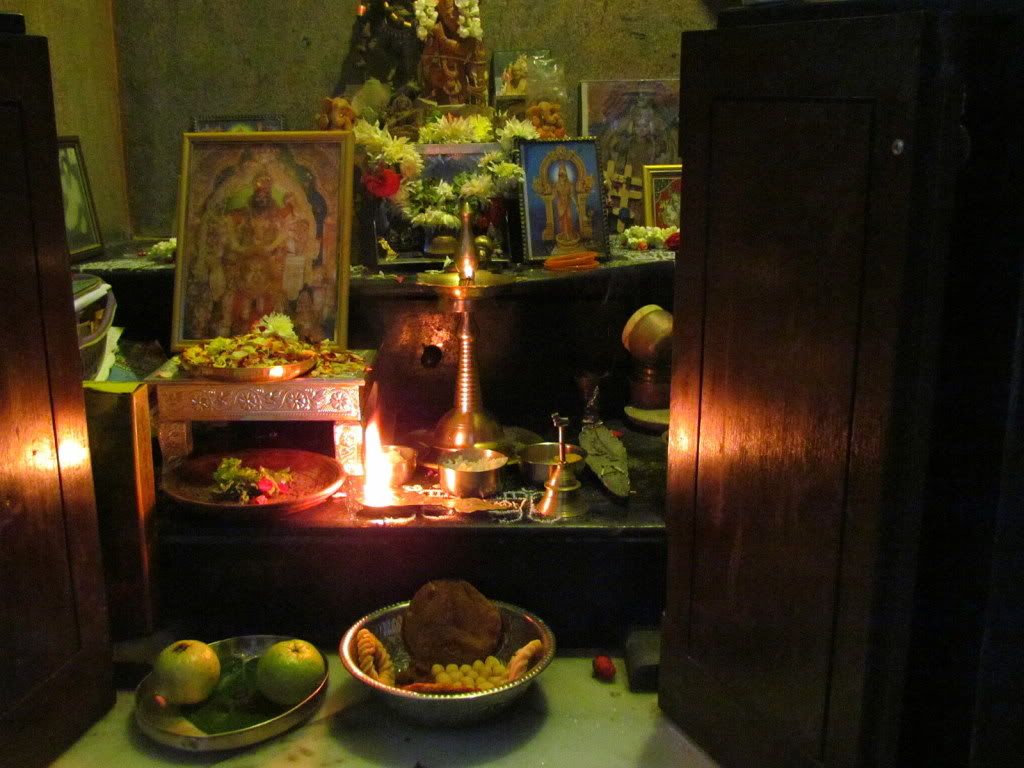 Outside her front door,her maid had (excuse the homonym!) made a lovely kOlam: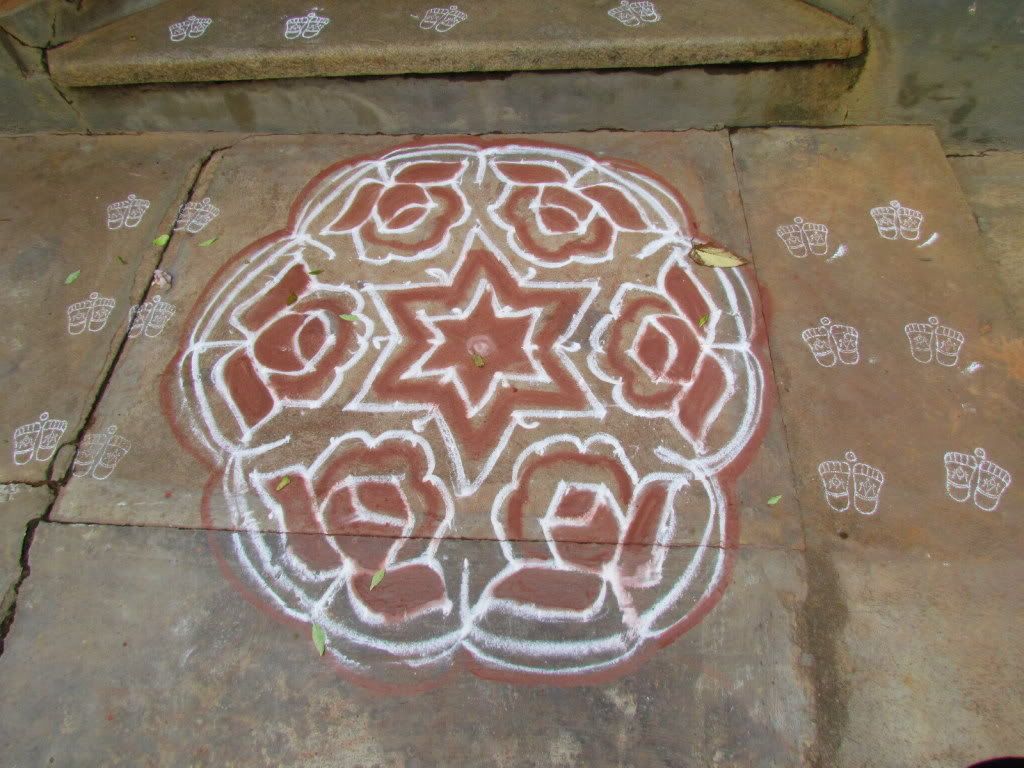 At my friend Nandini's place, I was told that Iyers should celebrate it tomorrow, and Iyengars would celebrate it day after tomorrow!
How can ashtami last over FOUR days, I wonder!
In any case…..
Happy Janmasthami, or Gokulashtami, or Krishna Jayanthi, or whatever you want to call it!
tiny_mce_marker ⊕