Here's a snake catcher in Bangalore city…well-documented and written about by Nishant Ratnakar, in his blog. Read about Shivappa click here for the post.
Nishant adds, "He goes by the name 'Snake Shivappa'. If ever you need someone to rescue snakes in any corner of the city, then get in touch with him." As Nishant records,
His real name: Devaraj K S
His occupation: Snake Rescuer
His mobile no. 99808 55720
Area of operations: Any corner of Bangalore City!
So, if you see a snake, do not kill it, or allow it to be killed; please call Snake Shivappa. Readers can also refer to snake "do's and don'ts" by herpetologist P Gowrishankar, that I had shared; click here for the article.
Here's Shivappa, snapped by Nishant Ratnakar: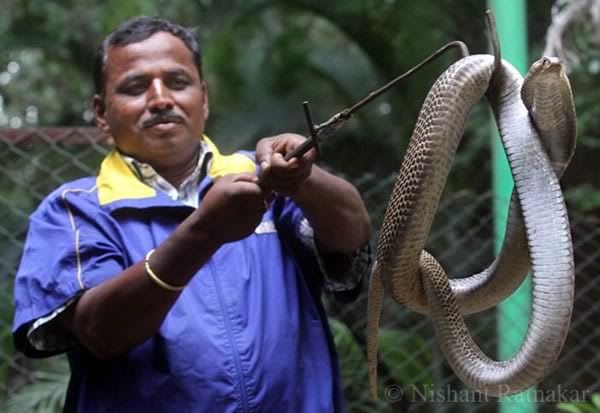 ⊕