…That subject title is literally true, since a Black Kite floated past on the thermals, at eye level, as I took these pics! Some of them are through very dirty glass, so I apologize for the marks across the sky.
I went to conduct an interview yesterday, and from the 11th floor of the building (guess which one it is!) I took these shots of central Bangalore as it is today (or was, yesterday…maybe a couple more buildings have mushroomed!!)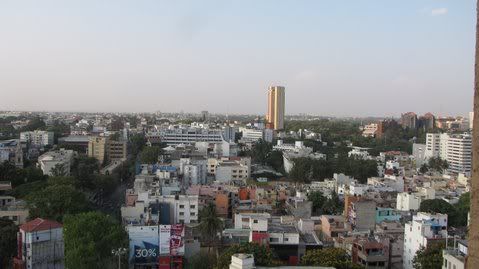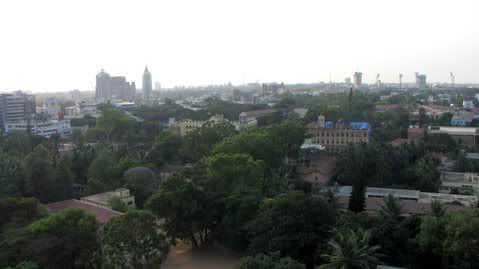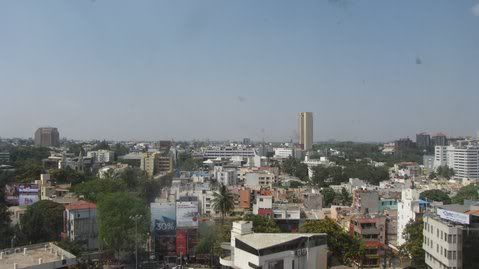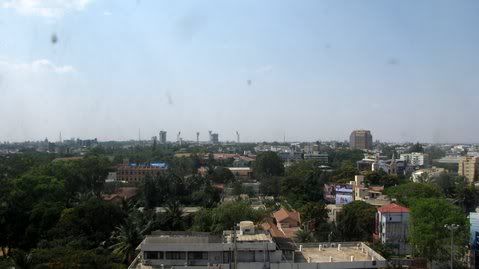 It's lovely to see the various landmarks…Chinnaswamy Stadium, Utility Building, the various convent schools, and so on.
Prof Ramani of TTK says that he used to be able to see clear up to Nandi Hills!
There, that should give you a hint as to which building it is….!
⊕