A very old, traditional eatery in the heart of Basavanagudi, in the middle of Gandhi Bazar, is
We went there this Sunday, and the most popular dish seems to be their masala dosa. This is an incredibly heavy dish to eat, being practically deep-fried, with oil and ghee and "kempu chutney"being smeared inside the dosa, and with a filling of potato palya.
These dosas are served by the waiters on plates that are stacked, eight or nine deep, on their arms! Here are some of us, waiting patiently for a table..even at 10 am on a Sunday, the crowd was terrific!
At another restaurant next door, sweets that had been made were being delivered:
And the flower shops had a variety of blooms: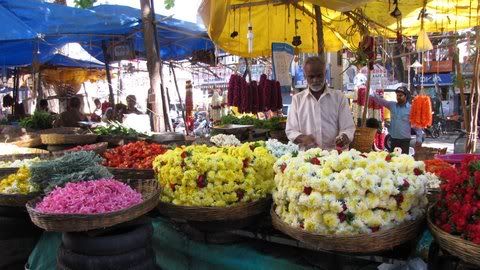 and these lovely garlands:
Everything imaginable, including rice and lentils, are available…right on the footpath!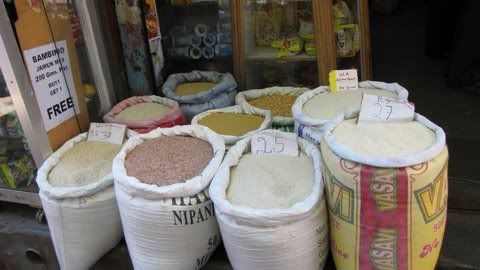 Gandhi Bazaar is a thriving market area, full of wonderful sights…⊕