Two unusual plants in Lalbagh are in bloom again, and those interested can go and view them near the Office of the Deputy Directorate of Horticulture. The first one is the exquisitely-coloured, and beautifully-shaped,
Support Citizen Matters - independent, Reader-funded media that covers your city like no other.
JADE VINE:
and the other is the
CROWN OF THORNS (Euphorbium milii)
which is a kind of banana plant, but much taller: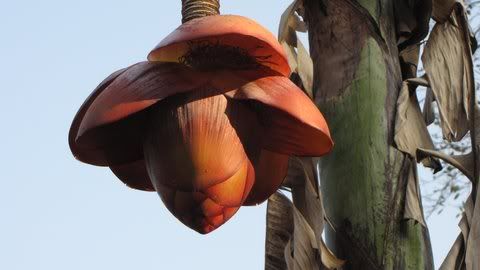 The infloresence, indeed, resembles our own plantain flowers:
The third lovely plant is what is called the "Shrimp" Plant, which has lovely ballon-like flowers:
All these plants are within a few feet of each other…go and enjoy the sight of the blooms!
⊕