We had gone to Bannerghatta early in the morning, but on the way back, the bandh caught up with us…..it seemed to be nothing but traders downing their establishments in fear, and miscreants blocking off the main road with stones in order to burn old tyres….
Here are the toxic fumes rising from the tyres: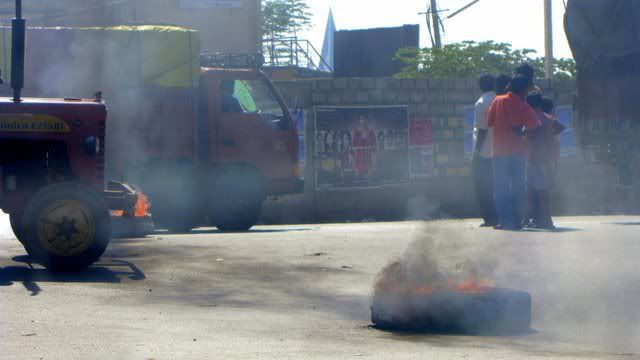 The irony was that these anti-social elements stood around in the fumes themselves, unaware of how they were poisoning themselves as well as the air around.
We had to take the small roads to get home, the traffic was completely choked up, and chaotic…
Why do the citizens of Bangalore cause chaos and difficulty for themselves? Politics makes people cut their noses to spite their faces.
⊕