Of the 47 teams that took part in the HSBC Bangalore Bird Race, I am only talking about Team Black Stork…. comprised (in alphabetical order) Gayathri, Mani, Saandip, Uma…and me.
We certainly had a wonderful time that day, and we certainly never had any expectations, as bird-sightings are so much a matter of luck!
Our list had 123 birds, and I never did photograph most of them. I'm hoping that the others will put up their bird-race photographs up soon! We started at my top favourite birding location, the Bannerghatta Zoo area.
A bird that I enjoyed seeing was the handsome
LARGE CUCKOO-SHRIKE: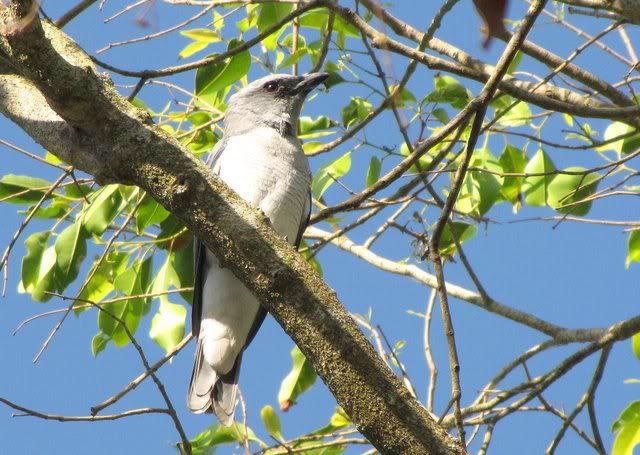 The Zoo area is particularly good, I find, for flycatchers of all kinds. We sighted this
ASIAN BROWN FLYCATCHER: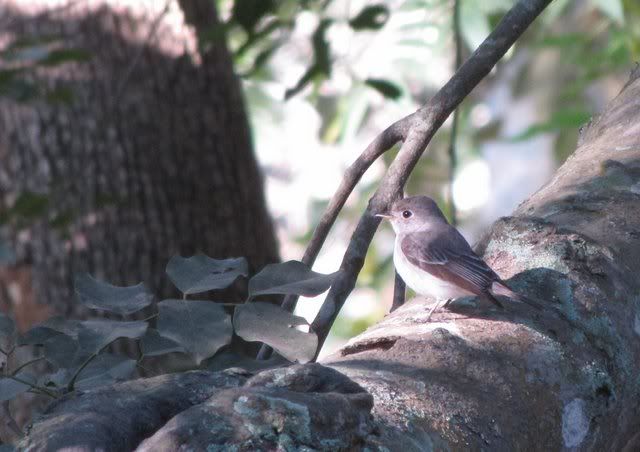 At the edge of crocodile pond near the Herbivore Safari, this
GREY WAGTAIL
hopped along, busily wagging its tail: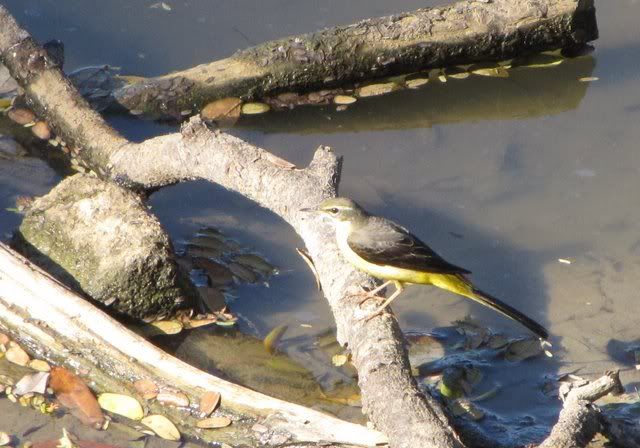 a few
LITTLE CORMORANTS
dried their wings after diving for food:
We spent quite a long time watching a pair of
PIED KINGFISHERS
fishing; I managed to get one at rest: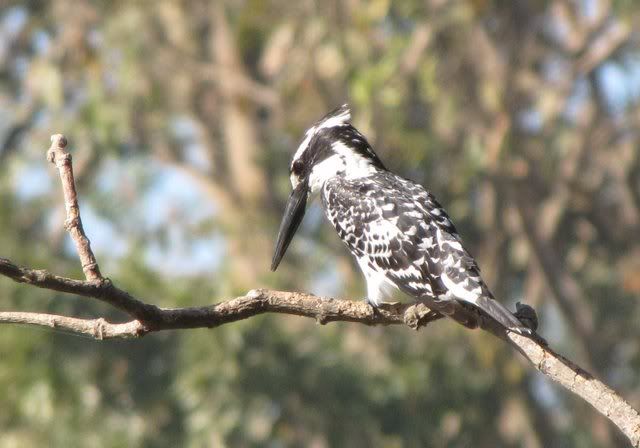 a common bird, the
BLACK KITE
sat upon a pole, eating early breakfast: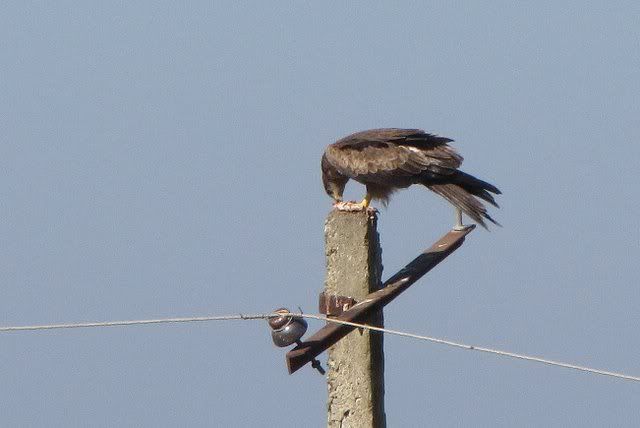 the
PADDYFIELD PIPIT
is always a pretty bird to see!
I liked the scenery that included a couple of
RED-WATTLED LAPWINGS: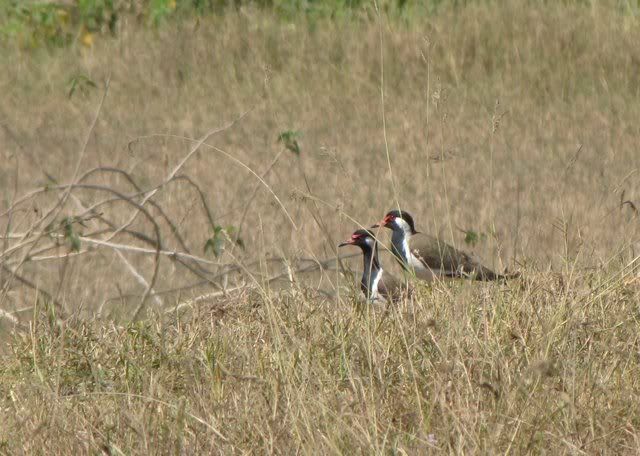 Saandip then suggested that we go to the edge of Jigani Lake, quite close to the Zoo area, and off we went, where we saw this lovely
LONG-TAILED SHRIKE: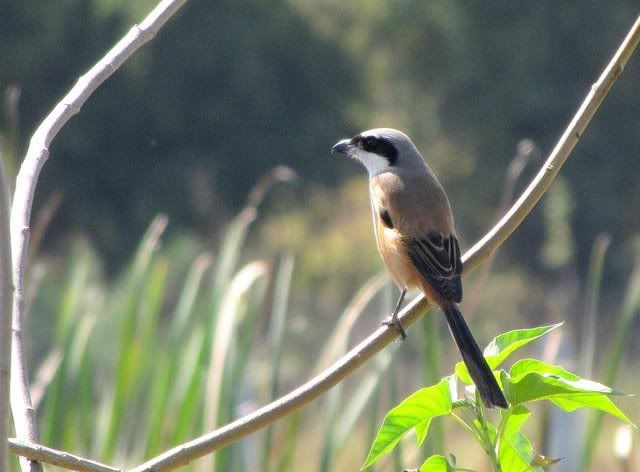 We then went to Ramnagara, where our raptor sightings were wonderful, including this scene of a
SHAHEEN (PEREGRINE) FALCON
high up on the cliffs: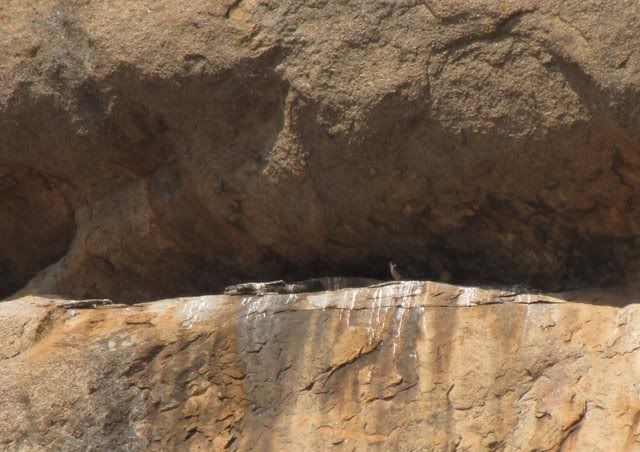 Though it was the "wrong" time of day, two
LONG-BILLED VULTURES
were already on the cliff-face, and two more came sailing in:
they then proceeded to spread out their wings, we were unable to understand why:
We spent far longer than we should have, watching these majestic birds…but finally, lunch beckoned, and after a "Thatte Idli" lunch at Bidadi, decided to go back to the small birds, and went on to our closing venue, Valley School…and we were not disappointed. We sighted this
BOOTED WARBLER:
Having run out of time, we decided to head back to the post-race meeting at the Royal Orchid in Manipal Centre, where Prashanth Badrinath (I call him Birdynath!) and Mike Prince were collecting everyone's logbooks prior to getting to work on them: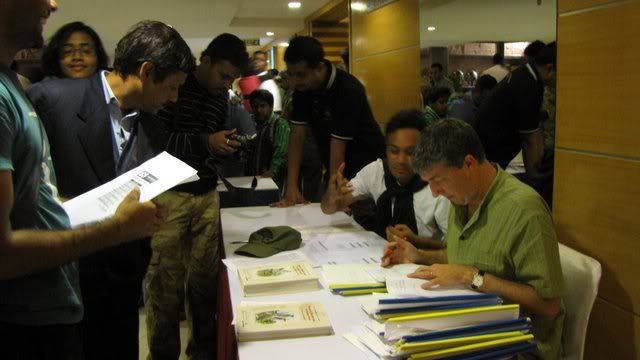 I've put up my photos on Facebook
…we never had any rare-bird sighting, so were hard put to it to designate a Bird of the Day!
However, it was worth noticing at that at 5pm at Valley School, we were already birding by moonight! 🙂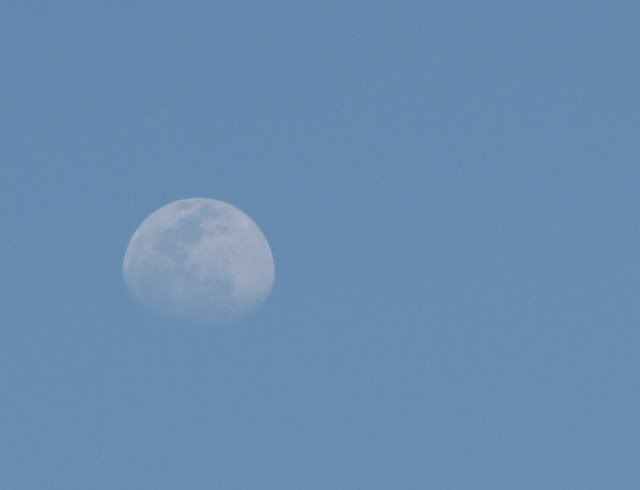 Let me close with this beautiful view of the main pond in Valley School: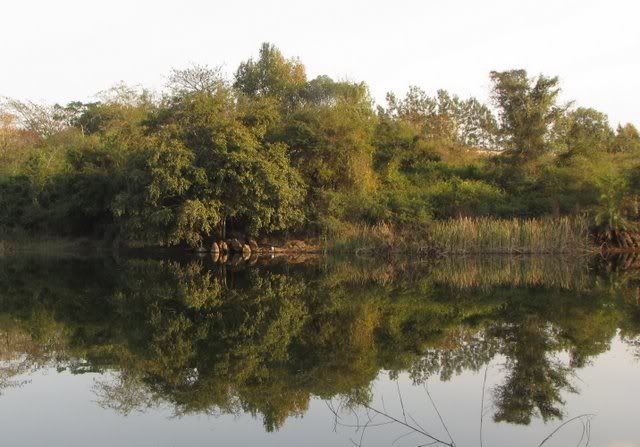 It was a tiring but very satisfying day…and we were quite thrilled to find out, later, that we'd actually placed fourth!
⊕