---
Reliable, useful journalism needs your support.
Over 600 readers have donated over the years, to make articles like this one possible. We need your support to help Citizen Matters sustain and grow. Please do contribute today. Donate now
---
At our front door, my kolam greets you with good wishes: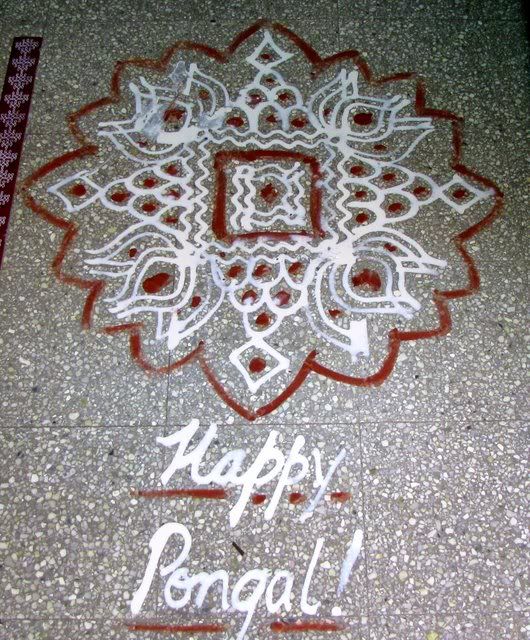 and when you enter, Surya Narayana is there to bless you with happiness, health, and prosperity: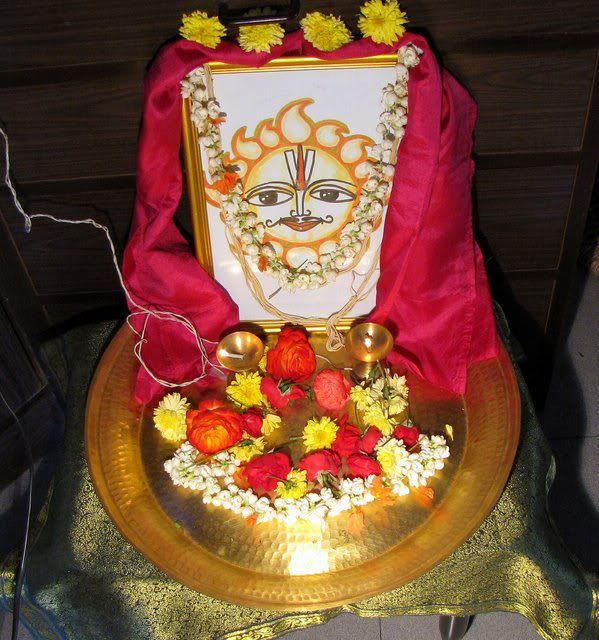 And if you are not too late, you will get "shakkarai pongal" and "ven pongal", to eat, as the puja prasad!
Wish everyone a happy Pongal…or, if you are not celebrating it, a happy weekend!
⊕