Magic Puddles, a learning centre for younger children in J P Nagar, had a 3-day stint of telling the children all about the Harvest Festival.
Nandini talked about how Sankranti is celebrated in Karnataka, and Geetu talked about how it is celebrated in Tamil Nadu and Maharashtra.
Here are some of the children, listening to the various fact and myths surrounding the festival!
Shreya talked about Lohri, as it is celebrated in Punjab, Haryana, and Himachal Pradesh.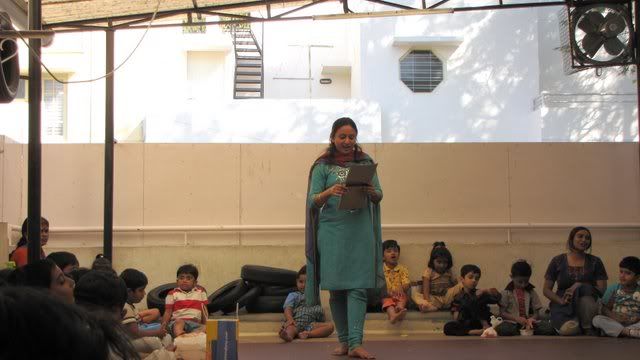 Many of the children (and adults!) came wearing colourful, festive clothes…and we all joined her in singing one of the Lohri songs!
Sweet Pongal, sugarcane, and ellu-bella were given to the children for their break-time, and we hope that they remember how this festival is celebrated in the many States of India!
⊕