---
Reliable, useful journalism needs your support.
Over 600 readers have donated over the years, to make articles like this one possible. We need your support to help Citizen Matters sustain and grow. Please do contribute today. Donate now
---
It was lovely to see the decorations at Bangalore Club for the New Year.
Here's the main building, and the majestic 100-year-old conifers: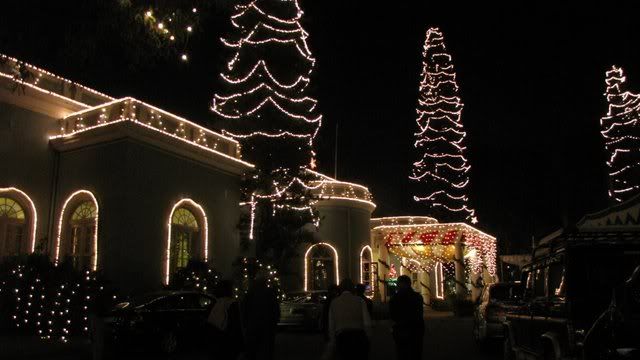 Brigadier Hill Annexe was also lit up:
And so was the passage between the two:
⊕