Gopalan Innovations Mall has been more than 6 years in the building, and it opened a while ago, with Westside and just a few more shops to start with. Today, I noticed that there were multiple cinemas…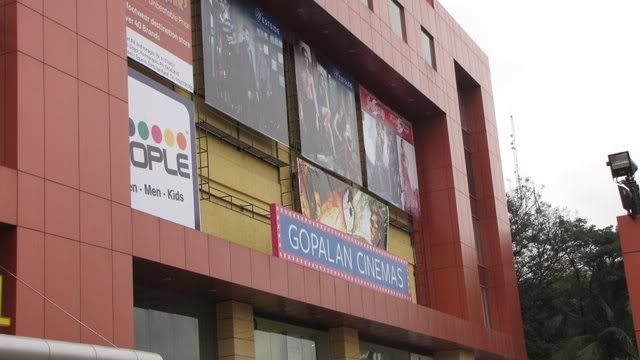 and also, that they were opening today!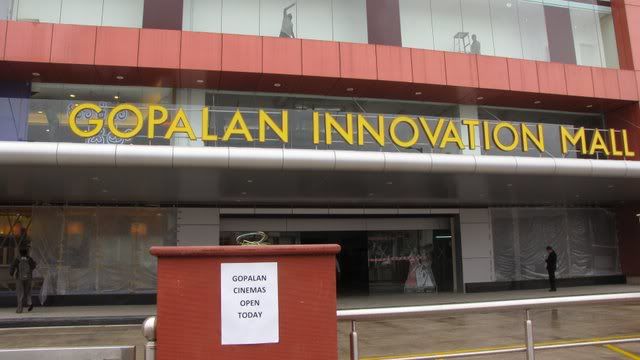 I decided to go up and enquire. The weekday shows are priced at Rs. 150 and Rs. 180…I didn't find out the weekend rates. The number for the cinemas is
6533 6764
I was told that I could "book over the phone, but you must come and buy the tickets here, madam"…a statement I have yet to figure out!
J P Nagar is fast developing into "Mall-nadu"….
⊕