I had to be at Cantonment Station early one morning, and I was happy to see that an old friend still exists there:
---
Reliable, useful journalism needs your support.
Over 600 readers have donated over the years, to make articles like this one possible. We need your support to help Citizen Matters sustain and grow. Please do contribute today. Donate now
---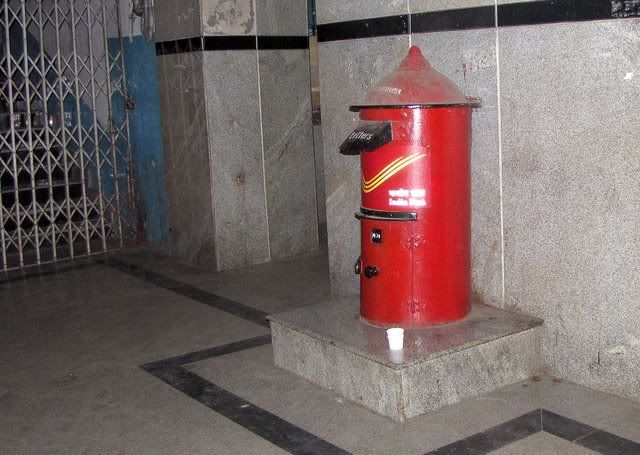 There was a time in the not too distant past when one communicated a lot by "snail mail"…someone had recently posted that the post-boxes are hardly to be seen! Well, here's a beautiful example, still well-maintained and in use….
Red nostalgia, for a time when a post-card was an inexpensive way to communicate! ⊕