The J P Nagar branch of Corporation Bank recently shifted to the 3rd Phase, in the Mini-forest area, and I was happy to photograph their gesture in having a ramp for wheelchairs.
However, yeaterday, I found that they had put up illegal notices on the public road in front of their branch, "reserving" parking for their customers.
How can a bank reserve parking on a public road? And not just one, but quite a lot of space, witness this photograph: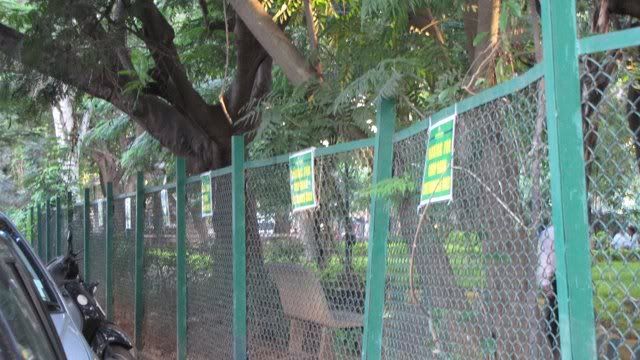 I sincerely hope they take away their signs soon. If the Bank wanted reserved parking for its customers, it should have rented a building that had sufficient parking.
All the IT companies along the Mini Forest also use the 1st Main road as a kind of parking lot.
⊕