I went to Lalbagh this morinng, and near the Siddapura gate, Colville's Glory is in bloom now:
---
Reliable, useful journalism needs your support.
Over 600 readers have donated over the years, to make articles like this one possible. We need your support to help Citizen Matters sustain and grow. Please do contribute today. Donate now
---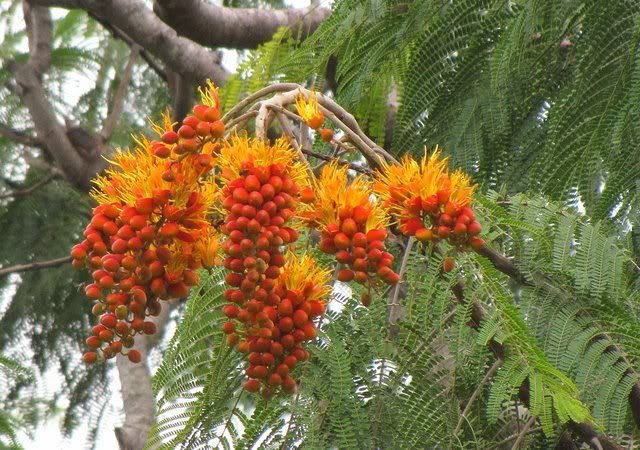 And all over, not just in Lalbagh, the African Tulip (Spathodea) is in full bloom:
All of us know about the serial flowering of the avenue trees of Bangalore, that was introduced by
…and many of us can't help wishing that we had him now, when the BBMP doesn't want to plant trees but chop them for development!
For more on the common flowering trees here, see