I was going to photograph something else, when this generator housing caught my eye:
---
Reliable, useful journalism needs your support.
Over 600 readers have donated over the years, to make articles like this one possible. We need your support to help Citizen Matters sustain and grow. Please do contribute today. Donate now
---
The housing said, Caterpillar, which is a well-known brand..but what really caught my attention was this "Butterfly Enclosure"!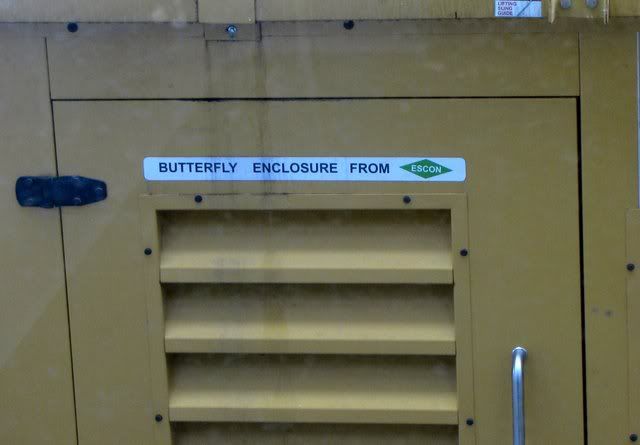 I wonder what this particular "Butterfly Enclosure" actually is? There IS a picture of a butterfly on the generator housing…but I don't really think they capture butterflies….or if they do, someone must tell them that…butterflies are free! ⊕