The law says that helmets are compulsory, and that one should not drive a two-wheeler without a helmet.
---
Reliable, useful journalism needs your support.
Over 600 readers have donated over the years, to make articles like this one possible. We need your support to help Citizen Matters sustain and grow. Please do contribute today. Donate now
---
These gentlemen are totally law-abiding…they have not one helmet, but two!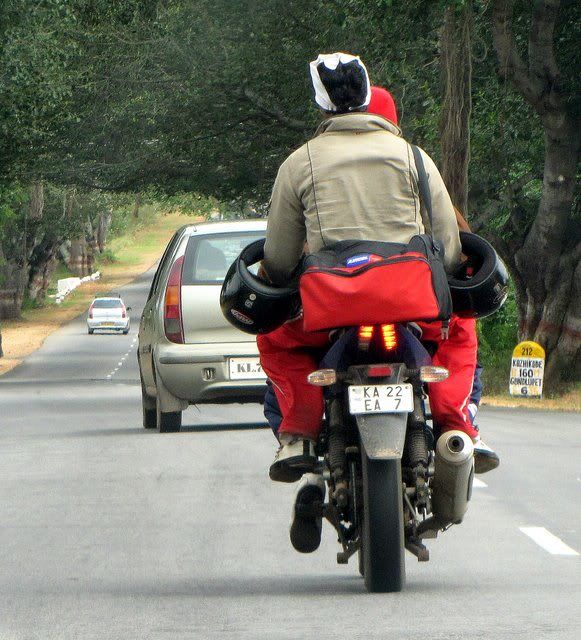 I'm sure they feel that their heads (and the brains inside them) are totally protected in case of an accident.
⊕