I posted once about the
Support Citizen Matters - independent, Reader-funded media that covers your city like no other.
with its beautiful leaves (go see the huge trees near the Glass House in Lalbagh, if you can!)
amongst other things, on a nature trail:
A few days ago, it was very nice to see that someone still cares about our Bangalore heritage, and has re-created the Monkey Puzzle architectural detail for their home: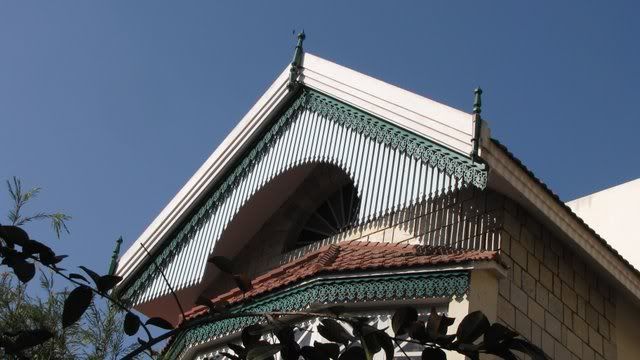 Possibly this feature was so called because monkeys used to sit on it…it's also called "Monkey Top".